Ahmad Tea's global brand ambassador and international elite gymnast Alice Kinsella has returned from Tokyo having achieved an historic bronze medal in the team competition. It's been 93 years since Team GB won a medal and the team came back from seventh place at the halfway point to win an amazing bronze in a dramatic finale.
Here's Alice's career in numbers: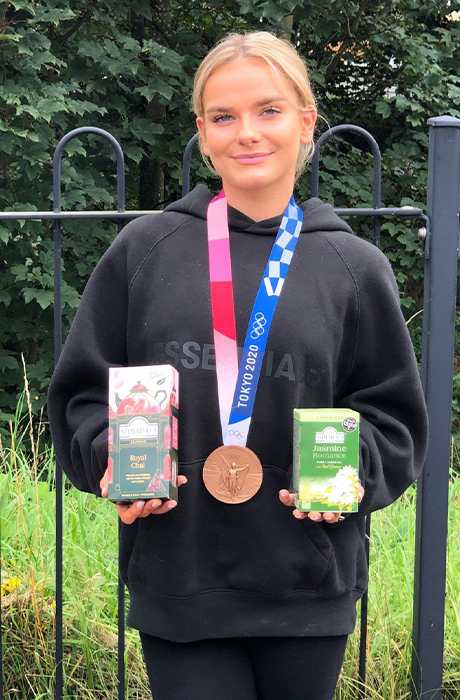 So far Alice has competed in 7 major international competitions in 15 countries, including the 2018 Commonwealth Games, 2019 European Championships, the 2019 World Artistic Gymnastics Championships and of course the Tokyo 2020.
Alice trains 30 hours a week to build the muscles and flexibility needed to do a wide variety of movements. As part of her training regime Alice does weights twice a week for 45 Female gymnasts need to be both strong and agile as they use every major muscle group in their body to perform the various moves that make up a routine. When Alice is performing on the uneven bars, parallel bars, balance beam or doing a floor routine, she needs to develop explosive, yet controlled strength in her core, upper body and lower body. In Alice's floor routine, she has to land 12 different moves every time she performs it.
Alice follows a healthy eating regime to support her athletics career by eating carbohydrates timed for fuel, lean protein for muscle repair and recovery, fruit, vegetables, nuts and seeds for vitamins and minerals, as well as healthy fats. She drinks 5 bottles of water and 3 cups of tea a day which is equivalent to a bathtub full every two weeks. Being an elite gymnast is thirsty work!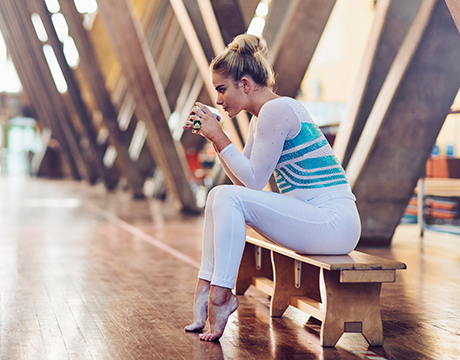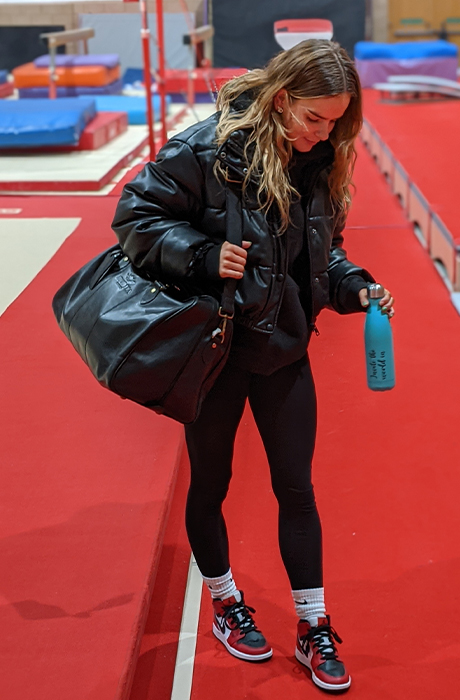 Having a strong core is critical for Alice to be able to hold her legs up, balance both upright and upside down as well as whip her legs round. Performing a headstand is a test of a gymnast's core muscles and Alice can hold a headstand for a whopping 3 minutes without a wobble!
In Tokyo Alice competed with 324 other gymnasts (114 men and 210 women) in 18 events over a period of 16 In total there were 300 events in 35 different sports.
Ahmad Tea and our distributors in 80 countries would like to wish Alice congratulations on her wonderful achievement.