Celebrating National Chocolate Week with our Chocolate & Tea Pairings
This is one of our favourite weeks of the year – National Chocolate Week! It's a whole week to discover and enjoy a variety of delicious chocolate products. Tea and chocolate are perfect accompaniments to a good meal and one activity we love to do is to pair our delicious teas with tasty chocolate treats.
The trick with tea pairing is to choose teas which help bring out the individual and delicate flavours of each chocolatey dessert. For example, some teas will match the sweet flavour of milk chocolate whereas some will balance the bitterness of dark chocolate which has a higher cocoa content.
In our opinion chocolate and tea is a winning combination. However, some teas and chocolate taste better than others. If you would like to know what combinations taste the best you can check out our recommendations below: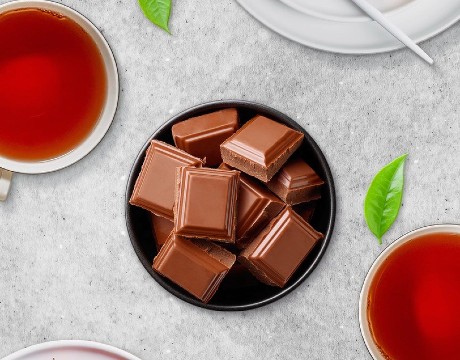 Milk Chocolate Pairings
When people think of chocolate, they'll probably think of milk chocolate. It's the most popular variety and is made from cocoa beans, milk, sugar and cocoa butter. The teas that best compliment milk chocolate are bold and rich teas for example our English Breakfast and Chai Spice. If you like a more delicate cup of tea, try our Darjeeling tea for a flavour packed pairing!
Dark Chocolate Pairings
Dark chocolate is often seen as the connoisseur's choice. It's got a high cocoa percentage and therefore also has a high amount of caffeine. The taste is often quite bitter and often people only manage to eat a small amount of it in one sitting! It pairs well with Earl Grey as the bergamot accentuates the taste of the dark chocolate. Another great pairing for dark chocolate is our mint green tea which can be enjoyed at the end of a meal.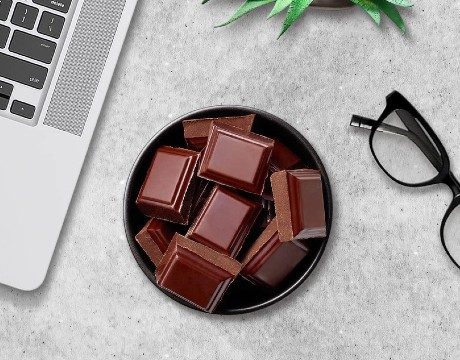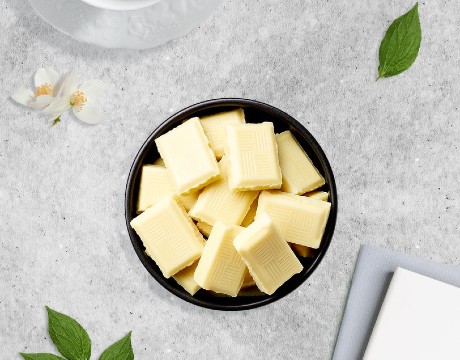 White Chocolate Pairings
White Chocolate isn't strictly a chocolate as it does not contain cocoa. It is made with cocoa butter, sugar and often a little vanilla is added for extra flavouring. It tastes sweet and mild and pairs perfectly with our jasmine green tea which cuts through some of the sweetness of the chocolate and offers an earthy accompaniment.
If you are a choco-holic and tea-aholic you'll love our chocolate and hazelnut tea. It's also decaffeinated so it can be enjoyed at any time of the day. It's like a chocolate brownie in a mug. What's not to love? I hope you try our recommendations and enjoy pairing lots of different combinations of tea and chocolate!