Tim Connor has been instrumental in growing two important aspects of Ahmad Tea: the growth of its ventures in some major markets and fundraising for a number of important charities. We caught up with him over his favourite cup of tea, a second flush Assam, and asked him about life at Ahmad Tea.
Tim, can you explain about your role at Ahmad Tea?
I'm the Business Development Manager for joint venture markets and it's my responsibility to help them grow their sales and hone their marketing in-country. Ahmad Tea is a global brand available in over 90 markets and therefore we often face stiff competition from domestic brands. My job is to help each partner business to navigate growth in their territory and help them share our mission to inspire the love of tea with their consumers.
What trends are you seeing in the tea market?
Globally we are seeing the growth of health and wellness blends. Consumers are increasingly interested in natural and holistic approaches to improving their health and these beverages are often perceived as a healthier alternative to sugary drinks. We're also seeing a growth in appetite for flavoured black and green teas that allow consumers to enjoy a familiar beverage with a new twist.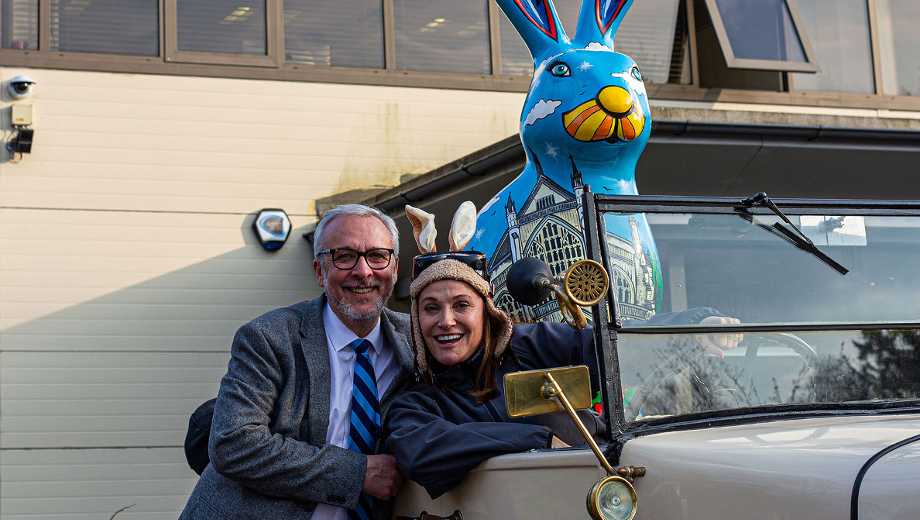 What do you love about your role?
I have a hugely varied job which I love. Each day is never the same. I also love the Directors' passion for giving back to people who need it the most. It's part of the blueprint for the business. At Ahmad Tea it's not all about the profit, it's about what you do with it. As a child I was taught that if you see a worth while appeal, put your money in. If you see a worth while cause, put your time in. At Ahmad Tea, we've been able to give both time and money to charities who are very close to my heart: Macmillan Cancer Support, Make a Wish Foundation and the Murray Parish trust which fundraises for the Southampton Paediatric unit. During lockdown, I found out about a local non-profit organisation called Parklife which supports 400 families around Southampton with food and essential items, as well as community group activities – and we have been supporting them every week since.
What are your three top leadership lessons?
Be patient without procrastination. If you truly believe in something, don't let it drop.
Have a thorough understanding of all pitfalls and problems before starting out.
Never take yourself too seriously.
What leader do you most admire?
Scott Neeson is the most inspirational person I've never met. He's a Scottish-Australian film executive who was president of 20th Century Fox International, overseeing blockbuster movies such as Braveheart, Star Wars, Titanic, and X-Men.
During a holiday in Cambodia, in the city of Phnom Penh, Scott witnessed the extreme poverty life of thousands of adults and children scavenging through rubbish at a large Municipal Waste Dump. Seeing the daily struggle inspired him to abandon his executive lifestyle and in 2004 he set up the Cambodian Children's Fund, a non-profit organisation that aims to help children in Cambodia. Since 2004, Scott's organisation has helped thousands of kids get a proper education, find jobs and help their families. He has actually created his own university which is now seeing its first students graduate.
Inspiring stuff, thanks Tim!