If you are a retail food and drinks buyer and are looking for some advice on how to introduce new products and retail experiences into your shop, this blog is for you. 
2020 was a year like no other and 2021 is continuing to test and challenge us in ways we couldn't even imagine a couple of years ago. All our lives have been impacted: how we live, travel, communicate and socialise.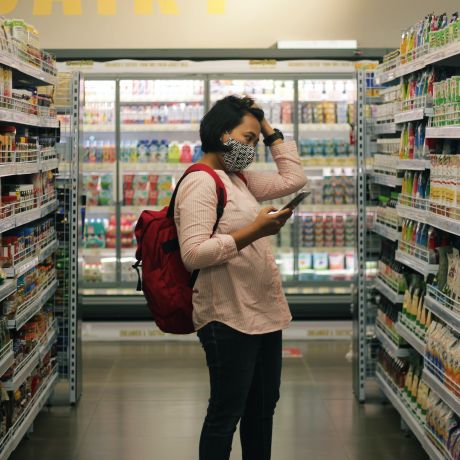 The coronavirus pandemic has even had a massive impact on how we shop for food and drinks products and what products consumers are interested in. In the short term, spend may be diverted from coffee shops and restaurants to retail sales and this will fuel a premiumisation trend in retail.  Coronavirus has actually given tea and other hot drinks a healthy boost due to remote working, continued safety concerns and cautious spending habits.
The coronavirus pandemic has even put into focus what we eat. Sales of products considered to be healthy or healthier are seen to be more attractive to consumers. Also consumers are more interested in self care and tea is increasingly part of that routine.
The functional benefits of tea continue to be a growing focus for consumers. Another impact of Coronavirus is that consumers are turning to food and drink products to help them manage stress or aid a good night's sleep. It's worth thinking about whether your tea aisle reflects this interest.
The types of tea consumers drink continue to evolve. Black tea continues to be the go-to drink for tea lovers. In the UK, nearly three quarters of adults (73% (Mintel July 2020)) drink black tea, however the sales of green and herbal teas continue to climb especially within the foodie community.
In pre-coronavirus times, if you were a food and drinks buyer who was on the prowl for some new innovative products, all you needed to do was to go to one of the well known food and drinks trade shows. Now, in the new normal, in-person events are off the menu, excuse the pun! If you are looking for some inspiration on how to find the new enticing products for your customers, we've put together some socially distanced and safe ideas for you below on how to find the best new products that your customers will love: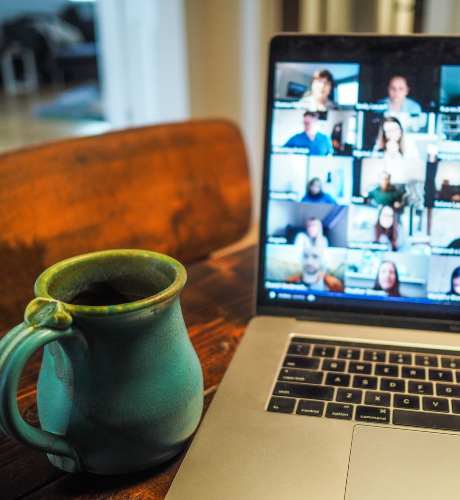 GOVERNMENT SUPPORT
Ahmad Tea is now available in more than 80 different countries and we've spotted some great initiatives by national governments who support food and drinks brands export around the world. For example in the UK the Department for International Trade has a website detailing food and drinks brands who are successfully exporting and are looking for more opportunities.
https://www.great.gov.uk/international/content/about-uk/industries/food-and-drink/
Often these websites are easy to register with and offer an easy way to pursue food and drinks brands.
SOCIAL MEDIA

Spending some time on, for example Instagram and Facebook, is a great way to research innovations in a particular category. It's also an easy way to find out which products already have a loyal following online. You'll see how each brand engages with it's consumer and what its USP is.
Through scrolling online, you also might find out new concepts which you could create in your shop or retail space for example, creating an afternoon tea experience at home. We love Afternoon Tea London who has lots of top tips on how to indulge with the best afternoon tea experience at home: https://www.afternoonteaexpert.co.uk
If your shop or retail space has its own social media following, take the opportunity to ask your customers if they could recommend some new products or lines that they would like to buy through your store.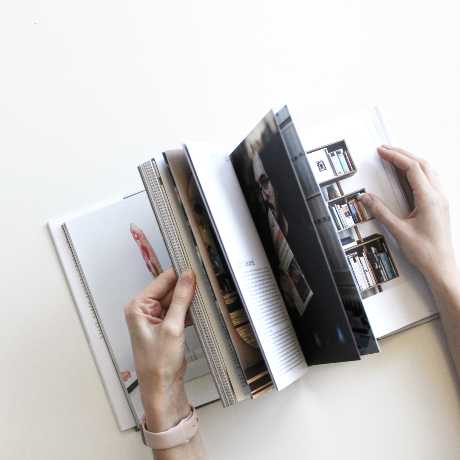 Press: 
Think about what magazines or newspapers your ideal customer buys. Take the time to read them and immerse yourself in the content. Note new trends in consumer behavior, how people are using the "same" ingredients, differently. For example cold brew tea has proved itself to be an opportunity to sell tea to a younger audience who are interested in the hydration qualities of tea as much as they are the taste. Note products which are featured in the magazines/newspapers and then check out their popularity via social media.
WHOLESALERS
One of the easiest ways to understand new products and experiences is to work with wholesalers who will be talking to a variety of retailers every day.  Sales representatives at wholesalers will be happy to share ideas and suggestions of new products or a collection of new products which are selling well.
Finally, don't underestimate how much the coronavirus pandemic has changed your consumers' priorities when they shop. There's much more interest in sustainability and giving back to communities. For example, Ahmad Tea's funding of Oxfam's clean water projects in Niger always attracts an uplift in attention when we share updates on social media.
We hope that's triggered some ideas for you.
Image Credits (in order):