THE GREAT TASTE AWARDS
Often described as the 'Oscars of the food and drink world', the Great Taste Awards are one of the world's most coveted accolades of their kind. Organised by the famous Guild of Fine Foods, Great Taste is also one of the world's most trusted food and drink accreditation schemes. In 2018 over 500 judges, including specially trained food writers, came together over 65 days from March through to July at testing centres in London and Dorset, UK. The judging was conducted blind, in teams of three or four ensuring there was a balance of expertise, age and gender and each product was tasted by no fewer than eight experts.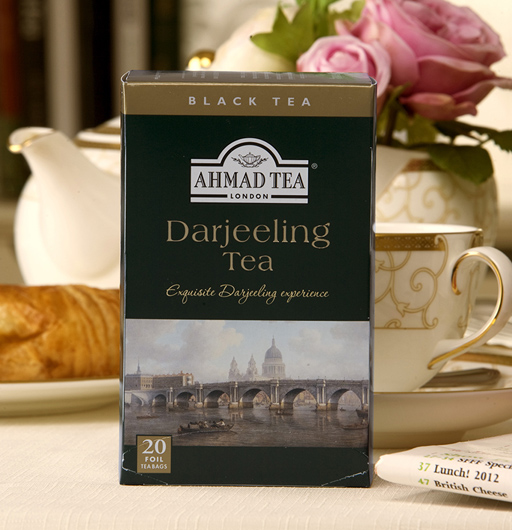 DARJEELING TEABAG & LOOSE TEA
Darjeeling is often described as the 'Champagne of teas' as only tea leaves from the Darjeeling district in West Bengal, India, go into producing this delicate tea. Ahmad Tea's Darjeeling Tea produces a floral aroma with a warm, golden colour when brewed. Both our teabag and loose tea Darjeeling blends have won Great Taste Awards in 2018.
What the judges said:
Teabag: "It's showing as a good second flush, bright and with distinct flavour notes. It takes milk well." Find out more>
Loose Tea: "The liquor proved bright with sound, long lasting flavour, delivering distinct Darjeeling character."