Tea was first cultivated in Uganda in the early years of the 20th century in the botanical gardens in Entebbe, the capital. The crop was a success and commercial cultivation of tea started in the 1920s. Tea is one of Uganda's main exports and is grown by both plantation companies and small holder farmers. The tea industry employs more than 60,000 people and supports the livelihood of over half a million people. The majority of Uganda's tea is finds its way to international markets through the Mombasa Auction where they are then used for teabag blends.
Uganda is endowed with a comparable soil, altitude and climate to that of Kenya. It receives plenty of sunshine and abundant rainfall. Unfortunately, Uganda's tea industry was decimated by political upheaval in the 70s. Bushes became trees and factories became empty shells. By 1981, Uganda was producing just 5% of the tea it made in 1974.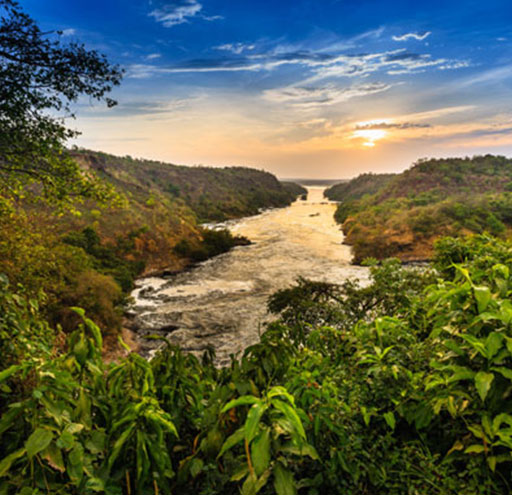 Uganda's tea industry came back from near ruin to be stronger and play a vital role in Uganda's economy. Commonwealth development money, foreign expertise and investment by Indian companies all helped to rehabilitate the tea industry. In 2018, Uganda produced 50 million kg of tea, making it the second largest producer in Africa after Kenya.
Tea is largely grown along the Lake Victoria crescent, the lower slopes of the Rwenzori Mountain (1200-1800 metres above altitude) and above the Western Rift Valley. Tea leaves are harvested either by hand or by shears. Their liquors are of average quality but their leaf is very clean, blackish, grainy and dense.