Among 18 stars at Great Taste 2022, Galerie du Thé's Luyeh Red tea was awarded a rare 3 stars for its "extraordinary" taste
Ahmad Tea and sub-brand Galerie du Thé have been named among the top food and drink producers globally this year, picking up an impressive 18 stars in the 2022 Great Taste Awards. This year, over 14,000 products were entered into the world's largest and most trusted food and drink accreditation scheme and each of the products were put through a rigorous blind tasting process.
Galerie du Thé won a 3-star award for its Luyeh Red tea, a red oolong from Taiwan and 2-gold stars each for its Darjeeling First Flush and Dragon Pearl Tea. Ahmad Tea and Galerie du Thé won 6 and 5 gold stars each respectively for their high-quality teas. Ahmad Tea won stars for its classic English Breakfast and English Tea No.1 blends, its newly launched Kew Gardens Elegant Earl Grey and Garden Afternoon as well as Black Tea from its new decaf range.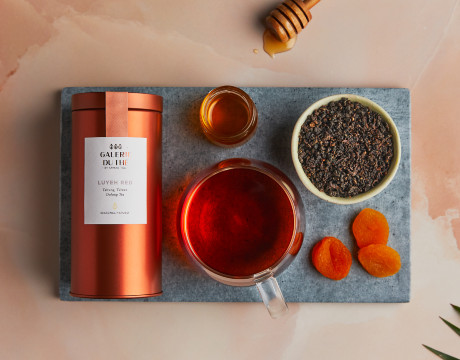 "At Ahmad Tea, we pride ourselves on our commitment and 100% focus on producing the highest quality teas and we're thrilled to have won so many awards at Great Taste 2022. Our aim is to inspire the love of tea and we hope these awards will encourage more food and drink lovers to discover the wonderful taste and aroma of premium teas." Saleh Afshar, Head of Tea Department.