Exploring the growth of the alcohol-free movement and identifying the opportunities for tea companies.
In the UK, there is a growing movement of people abstaining from alcohol for a multitude of reasons. Each January, the UK Government and various campaign groups run an awareness campaign called Dry January during which people are encouraged to give up alcohol for one month and instead focus on their health. In this blog we'll discuss which demographic groups are changing their drinking habits, what drinks people are consuming as an alternative and what this means for the long-term trends in the industry.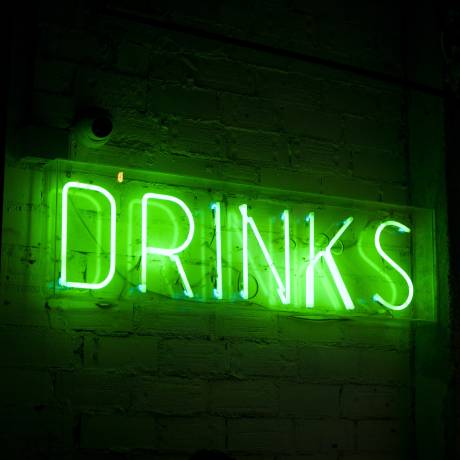 What trends are we witnessing in the market?
In January 2021, 6.5 million people took part in the Dry Jan campaign in the UK. According to the Alcohol Change website, 86% of participants saved money and 70% of people had better sleep and more energy. People who take part learn how to break the cycle of regularly drinking alcohol and are able to switch out unhealthy habits for more healthy ones. Participants learn how to happily socialise or watch TV with an alcohol-free drink instead of one with alcohol.
The main take away from the programme is that people learn how to break habits and learn other coping methods how to relieve stress and anxiety.
It's not just UK consumers who are benefiting from Dry Jan. The campaign has launched in the USA and according to Forbes, one in seven Americans takes part each year. The reasons for taking part in the US are a desire to be healthier (79%) and to reduce overall alcohol consumption (72%).
But which section of society is driving the change? The answer is simple – young people. According to research by UCL, more young people are choosing not to drink alcohol, and many others are drinking less.
Researchers found that the proportion of 16 to 24 year olds who don't drink alcohol increased from 18% in 2005 to 29% in 2015. It comes as no surprise that according to Food Digital, UK supermarkets witnessed a 51% rise in low alcohol or alcohol-free beer, cider and wine over the past 12 months. According to Public Health Scotland, the amount of alcohol sold per person in 2020 reached its lowest level for a quarter of a century.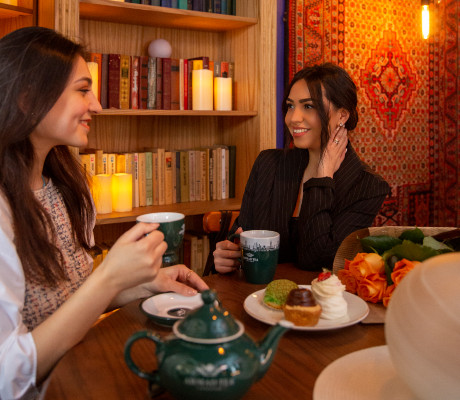 What alternatives are there for people who want to reduce their alcohol intake?
According to Mintel's 'Future of Tea' report in 2020, there is an opportunity for brands to revive tea as the go-to drink for relaxation by highlighting the functional aspects of tea.
Below we've listed some of the reasons why tea is a great alternative:
For the most part, tea is an entirely natural product. Most tea contains powerful antioxidants that can help reduce the risk of many diseases. There have also been numerous studies which have shown that a variety of teas may boost your immune system. In addition, tea contains an amino acid called theanine which, when combined with caffeine, helps to boost your brain activity as well as your mood. A cup of tea can be restorative as well as relaxing.
Compared to coffee, there is a moderate amount of caffeine in most teas. This low level caffeine can help give a lovely boost in the morning or in the afternoon and can also help with concentration.
Drinking tea is a cheaper option than drinking alcohol. Even drinking a premium high quality loose leaf tea will be considerably less expensive than drinking alcohol and would be considerably healthier for your body too.
Tea is a social drink and is a symbol of hospitality. For centuries tea has been linked with socialising and is a great opportunity to connect with people whom we love.
Herbal teas can be an important part of a pre-sleep ritual to encourage a good night's sleep.
For more information and research into the health benefits of tea – visit the Tea Advisory Panel website at https://www.teaadvisorypanel.com/.
What are the long term trends in the tea industry and what are the opportunities for tea businesses?
As consumers' relationships with alcohol change there are long term opportunities for tea businesses to benefit. We've listed the main opportunities for tea companies below: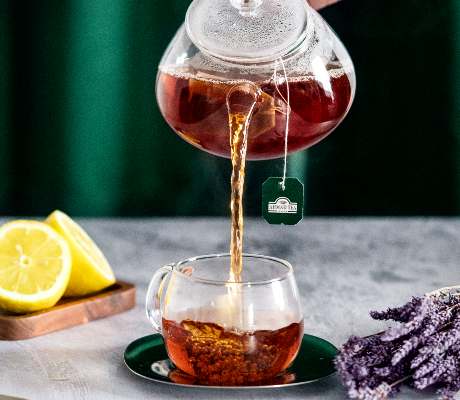 Premium over quantity
Consumers are increasingly looking for quality over quantity. If consumers want to change their mid-week drinking habits, they are looking for a drink which they can look forward to after a long day at work. The quality of tea and its taste are key for consumers.
Wellness
The growth of wellness products has been exponential in recent years and the impact of multiple lockdowns and living through a pandemic have encouraged consumers to think carefully about their personal health. The addition of ingredients which can help with stress, sleep, energy etc are increasingly attractive to health-focused consumers.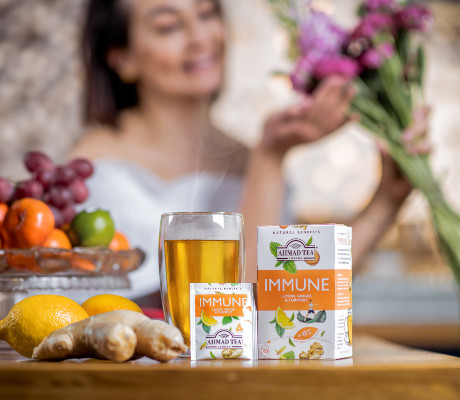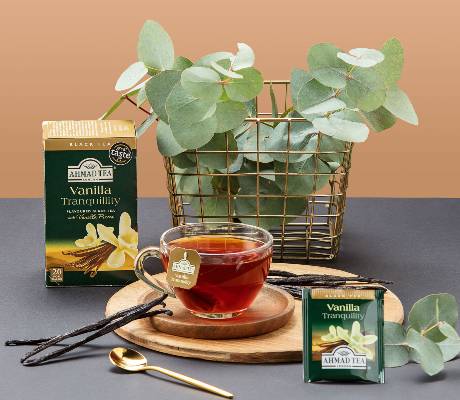 Sweet drinks
Following on from the wellness theme is a desire from  consumers who are looking to reduce their overall sugar intake. One way to achieve this goal is to switch out a dessert or a sugary snack for a sweet flavoured tea. At Ahmad Tea we've witnessed a growth in sweet teas including those with added vanilla.
Fun
The bubble tea market has exploded globally and this trend is showing no signs in waning. Bubble tea stores are becoming increasingly popular on the UK high street, driven by demand from younger generations. What we're now witnessing is an appetite to make bubble tea drinks at home. This is an opportunity for tea companies to build a relationship with younger consumers and introduce them to their brand in a fun and engaging way.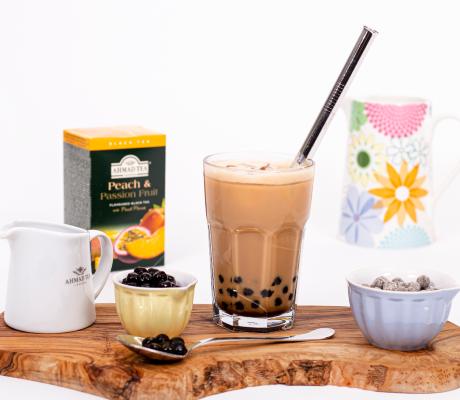 Going into 2022 it's interesting to see how the pandemic is having a long term impact on consumer behaviour as people seek healthy alternatives to coping with stress. It truly is an exciting time for the industry and Ahmad Tea is embracing new opportunities for growth as consumer attitudes towards alcohol evolve. If you would like to discuss any of our product lines or opportunities to work with us, please don't hesitate to get in contact by emailing [email protected]. We would be delighted to hear from you.