If you are a fan of fruity herbal infusions, then it's time to put the kettle on and enjoy some good news. Drinking infusions that contain hibiscus, which often gives the deep red colour in fruity herbals, could be good for your health.
Although they are often called Hibiscus teas, officially there is no actual tea (from the Camellia sinensis plant) in them. They're made from a colourful pink plant and give a noticeably tart flavour, similar to that of cranberry juice.  Hibiscus is often blended with sweeter fruits and herbs to create a tasty caffeine-free drink.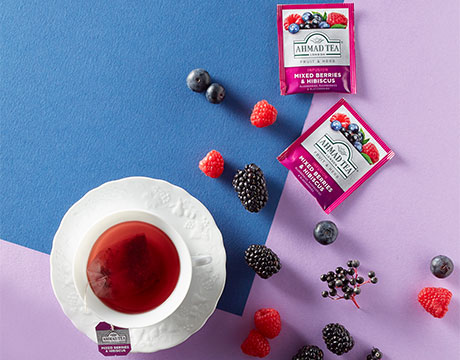 According to research conducted over the last few decades by the UK Tea & Infusions Association, drinking hibiscus is good for you. Specifically, it has been shown to benefit cardiovascular health, lower blood pressure and reduce cholesterol. The latest research suggests that drinking two to three cups a day may improve blood pressure and prevent cardiovascular illness.
The benefit of hibiscus tea is that it can be enjoyed hot or cold and is naturally caffeine free. So if you are looking to give yourself a healthy boost while also enjoying a cup of tea, it may be worth switching one of your daily cups of tea to a hibiscus infusion.
Below is a summary of the benefits of drinking Hibiscus as outlined by the UKTIA study:
It's caffeine-free and is loaded with antioxidants to help your skin glow naturally.
As the latest research shows, hibiscus tea may be good for your heart, for example by lowering blood pressure and cholesterol.
Hibiscus infusion is a healthy tasting drink which is a great alternative if you are craving something sweet and don't want the temptation of reaching into the sweet cupboard! It also can be enjoyed as an after-dinner drink to refresh your palate and help you digest your food.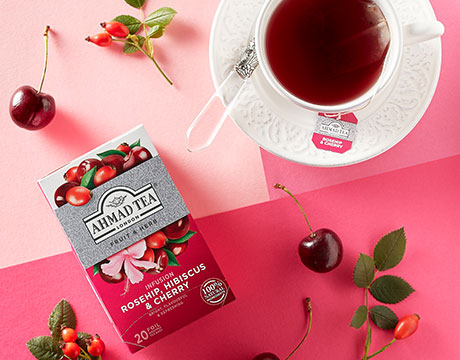 So there you have it, as well as being a tasty drink, it's an opportunity to treat yourself to a cup of tea that is hydrating, healthy, relaxing, and immune boosting, all in one cup. Enjoy!
The Tea Advisory Panel Hibiscus paper, commission by the UK Tea & Infusions Association can be viewed via the link below: https://sciforschenonline.org/journals/nutrition-food/NFTOA167.php