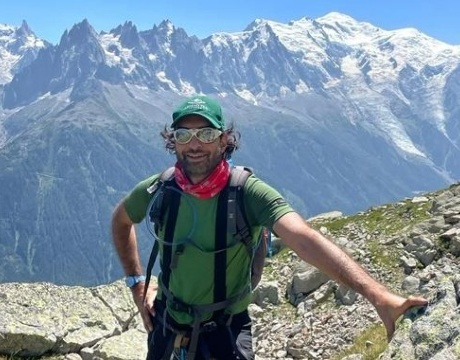 Musings of a Mountain Climber
Amir Bagheri, Head of Channel Strategy at Ahmad Tea explains his plans for the business and how an expedition to the Alps in the Summer has inspired him in his day job.
You recently completed a mountain expedition in the Alps. What lessons did you learn which you can use in your day job at Ahmad Tea?
Earlier this summer, I joined an expedition to climb multiple summits in the French Alps, including les Aiguilles Rouges, a crystalline mountainous massif opposite the Mont Blanc. It was an exhilarating and challenging task and I'll never forget the views from the top. The key to the success of the trip was preparation and determination. My preparation started four months before the trip and due to work and family commitments I had to slot in my training at 5am and slowly build up my fitness. I also used a coach who had completed similar mountain climbs so I could understand when I could expect the pain points to arise and what I could do to prepare myself for them. Many of the lessons I learned on the mountain I have previously learned in business: prepare, seek advice, know your role, teamwork is everything, trust the people around you to deliver on their roles and most importantly never, ever give up!
What were the most challenging aspects of the climb?
There were definitely times that I felt rattled but for me, having a purpose really helped me push through the challenging aspects. I had set myself a goal and had done sufficient training, so I was determined to persevere and get to the top. The mindset I had to engage when I was faced with challenges was very similar to how we operate at Ahmad Tea. As a family business, we've got a shared vision and we're purely focused on growing the business to share our knowledge with subsequent generations. Giving up isn't an option for us and it wasn't an option for me as I gasped for breath looking at the summit. Sometimes all we can do in a situation is put one foot in front of the other. Sometimes that's all that is necessary!
Did you have to adapt your plans at all?
Our original goal was to climb Mont Rosa but unfortunately due to the heat wave earlier in the Summer the glacier had melted so it was unsafe to do so. Consequently, we changed our plans to climb several peaks including Aiguilles Rouges instead.
What have you learned?
Even though I wasn't the fittest of the group, I trained sufficiently to achieve my goal. My coach encouraged me by giving confidence and listening to my fears while pushing me gently towards my goal. When I was struggling to abseil down the mountain, it was fear which was stopping me, not my lack of skill. As soon as I discarded my fear, I relaxed and easily made my way down the mountain. One of my main takeaways is that you can learn from leaders in every aspect of life. My expedition has reminded me how much passion, kindness and determination there is in the world as well as the wonderful beauty of mother nature.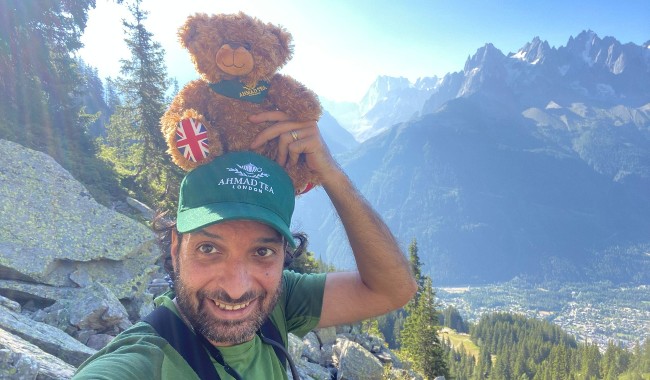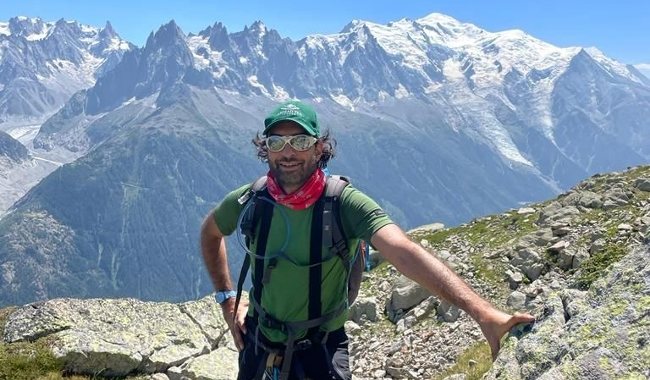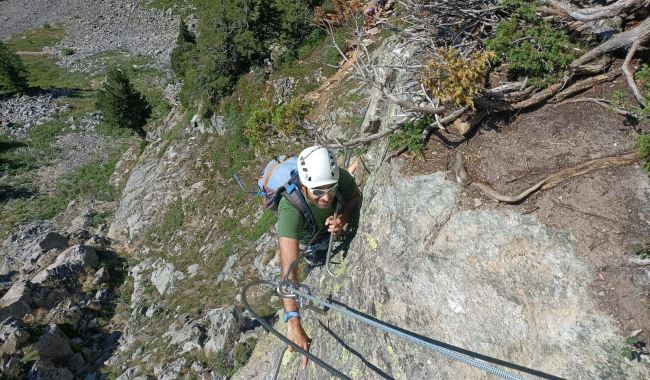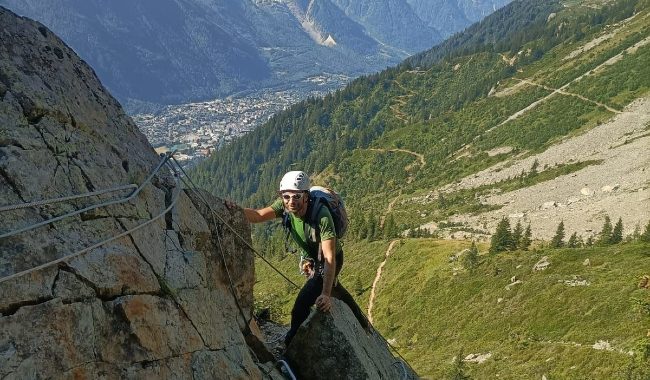 Are you planning another expedition?
Absolutely but it doesn't necessarily have to be scaling a mountain. I found the training and walking very relaxing and I think we would all benefit from having a date with nature. In work and in our personal lives I think we can all benefit from having a goal, understand why we want to succeed and to live with no regrets and zero complacency.
Last year, Ahmad Tea celebrated its 35-year anniversary. What do you think the next 35 years will look like for the business?
At Ahmad Tea we're passionate about the quality of the tea, therefore our ambition for the next 35 years is for more people around the world to enjoy a really good cup of tea. Ahmad Tea is currently present in 80 countries and we're significant players in a good proportion of those countries. Our focus is now to increase our market share in a wider proportion of countries. We want to introduce consumers to the delights of high-quality teas and invite them to trade up. At Ahmad Tea our ethos is to work to give and we have a very active and well-funded philanthropy arm of the business. By buying our tea, people are buying into a business that cares, supports those who are most in need and that cares about its suppliers.
What are the opportunities for Ahmad Tea?
Tea is the second most consumed drink in the world after water so there are huge opportunities for us. The countries in which we've grown the fastest are countries in which tea is embedded in the culture. It's not just a drink, it's an opportunity to enjoy some treasured moments with your loved ones and to connect. As we grow as a brand around the world, we're in a fortunate position as we have such an extensive selection of teas, many of which have won global awards for their taste and quality.
What's different about Ahmad Tea?
Everything we do focuses on the quality of our products. Producing the best cup of tea is embedded in the DNA of our brand. We're also an agile brand with a diversified range to meet the different palates of a wide range of consumers. We are known for being master tea blenders so we're adept at picking up growing trends and skilfully creating a wonderful blend for all tea lovers to enjoy. Tea is something that all generations can enjoy and enthuse about so having a range that engages with all tea lovers whatever their tastes or age is key for our growth. Although the tea industry is centuries old, Ahmad Tea has harnessed the latest technologies in its operations; we power our main production facility using solar panels and have just launched an innovative and flavoursome decaf range.
What's the story with the Bear?
At Ahmad Tea, our purpose is to "Inspire the love of tea," and we encourage people to connect over a cup of tea. I took the Ahmad Tea Bear on the expedition to remind us all of the beauty of adventure, kindness and fun. The Ahmad Tea Bear is planning lots of other adventures to many different countries so keep your eyes peeled on social media to see where he pops up next.