At Ahmad Tea we are big believers in 'tea artistry' – our tea blenders and tasters treat their profession like an art. But recently we came across somebody who has taken tea artistry to the next level. We caught up with UK artist Jan Heath who became famous when her paintings on teabags were featured by the BBC.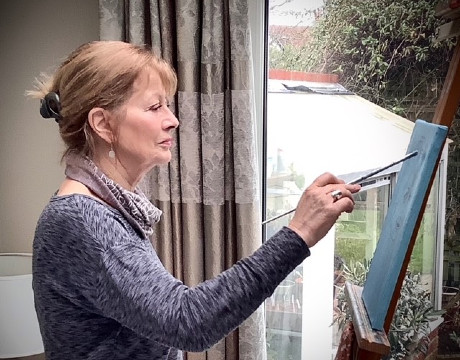 When did you start painting on teabags?
I've been painting for a long time and my house is full to the brim of large canvases. When the Coronavirus lockdown came into effect in March 2020, I soon realised that I was going to run out of space in my home. All the galleries I used to work with were shut so couldn't accommodate any more paintings and painting gives me so much pleasure so stopping wasn't an option either. I needed to think of a new way to paint but on a small scale. One day I was browsing Pinterest and a painting on a tea bag caught my eye- and there was my answer!
How does it work?
Firstly you make the tea and then dry the teabag. When it is dried out, I use a cocktail stick to unpick the teabag and empty the tea leaves into the garden. I then iron the tea bag and prime it with gesso, an artist's primer. 
Next I draw the outline on the teabag or trace it on and then paint the picture. I usually try to match the natural colours from the tea. I've learnt new skills painting on such a small area and I've had to buy new smaller brushes for my new line of work. 
I have to be precise when I'm painting so I use a magnifying glass to make my paintings perfect.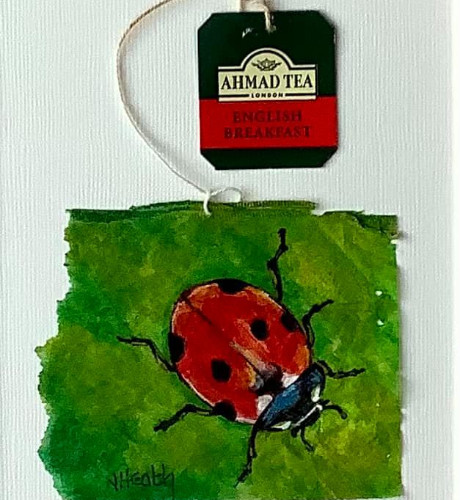 Art can cut across borders and can bring people together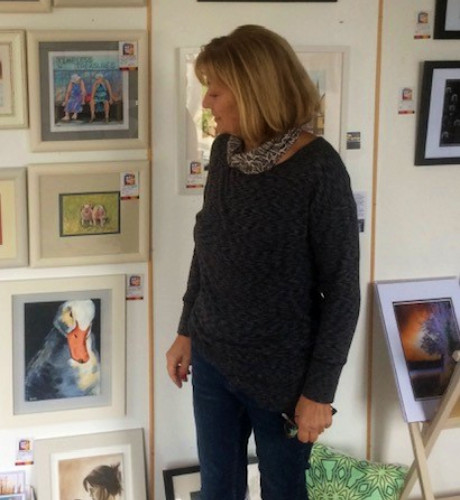 What's your advice for people who want to try something new?
I've repainted lots of my larger paintings onto teabags which has been fun and I also get my inspiration from magazines.
Painting for me has been a godsend in lockdown. It's kept me happy and occupied and sometimes I get so lost in my paintings that I forget to cook dinner! I'm so pleased that my teabag paintings have made so many people happy. I've had enquiries from people all over the world and it gives me so much pleasure that art can cut across borders and can bring people together. It unites us, which is lovely, especially during a pandemic.