Cardamom and Orange Cake
Make a delicious tray bake orange and cardamom cake with our Cardamom tea and orange zest
Cardamom and Orange Cake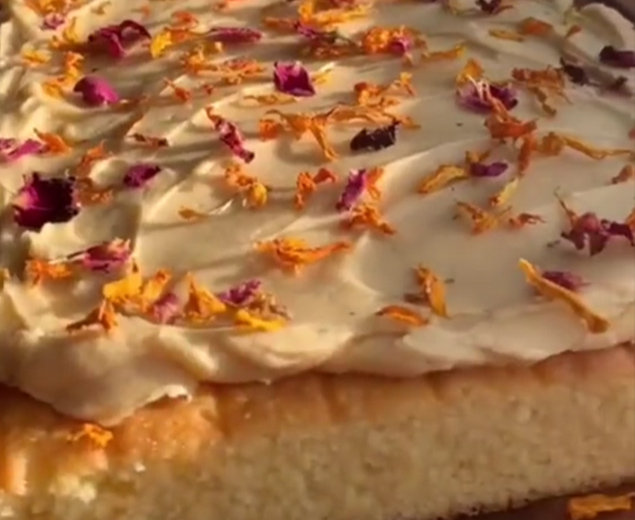 Difficulty
Medium
Time to Make
1 hour
Blend
Cardamom Tea
FEATURED TEA
Cardamom Tea
Our Cardamom Tea is a uniquely flavoured, exotic brew that fans of our Earl Grey or Chai Spice will love. It is our best-selling tea worldwide. To make it, our Tea Masters create a black tea blend featuring lots of quality Kenyan leaves. This gives the brew its crisp but mature character – a perfect backdrop for the uniquely herbal, slightly menthol green cardamom. We use a special cardamom flavour that complements the black teas with its warm aromatic spiciness.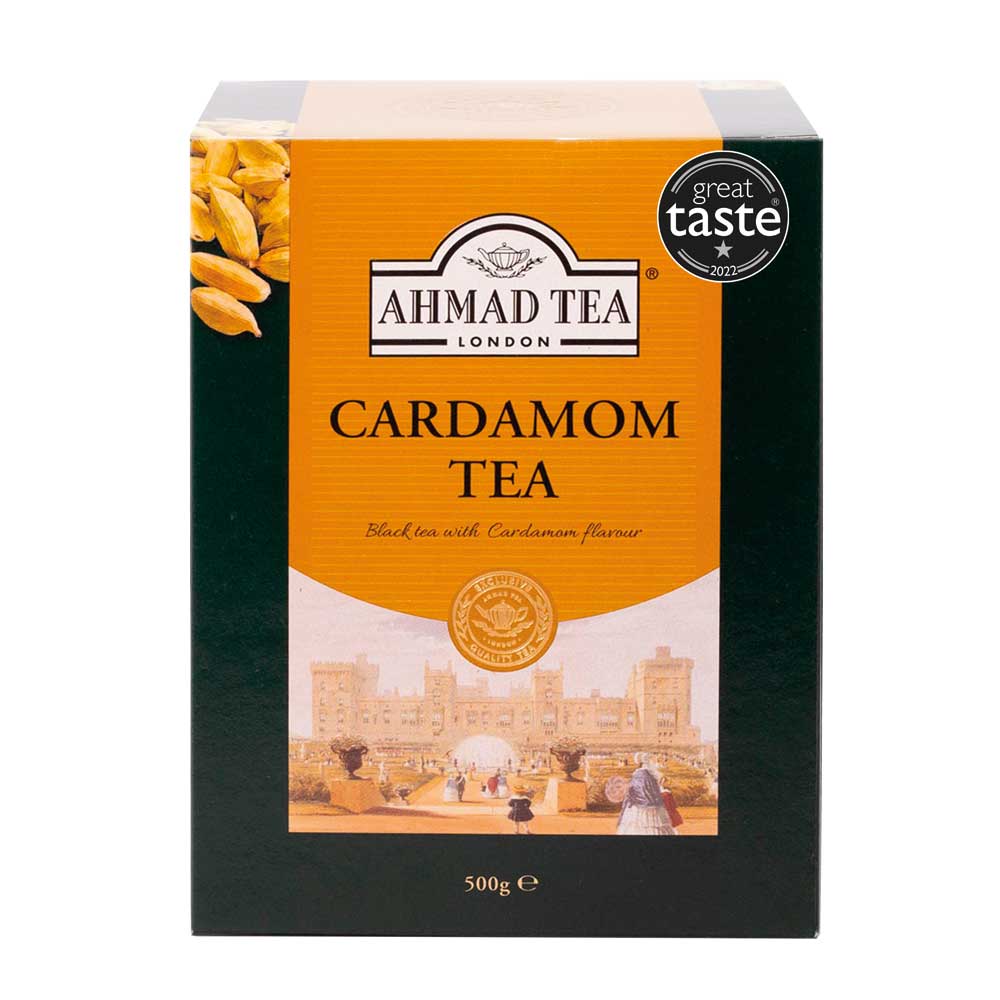 INGREDIENTS
White Chocolate and Cardamom Ganache:
225g White Chocolate
180ml Double Cream
10g Ahmad Loose Leaf Cardamom Tea
20g Butter
Orange Cake:
250g Butter
250g Caster Sugar
275g Self Raising Flour
2 tsp Baking Powder
4 Large Eggs
10g Orange Zest
100ml Orange Juice
Equipment:
Electric Whisk
Non – Stick Baking tin (35 x 24cm)
Preheat your oven to 160 degrees Celsius        .
Start by heating 150ml of cream, butter and loose leaf tea in a saucepan on a low heat. Leave this for 5 minutes to steep, ensuring the cream does not boil. Whilst the cream is heating, weigh the chocolate out in a large bowl, microwave in 30 second increments until the chocolate starts to melt.
Then, through a sieve, pour the warm cream mixture on top of the chocolate, slowly incorporating until no lumps are visible. Once combined, add 30ml of cold cream and thoroughly mix in. Place some cling film over the top of the ganache and place in the fridge to set.
Using an electric whisk mix the softened butter with caster sugar until pale in colour. Add your grated Orange zest and baking powder.
Crack the eggs into a separate bowl and slowly add each one in along with a tablespoon of flour, incrementally. This will ensure the mix will not split. Once the mix has started to thicken, you can now add the rest of your flour.
Pour your freshly squeezed orange juice into the mix, making sure to use the electric whisk at this stage. If you allow the Orange juice to sit for too long without mixing, there is a risk that the mix could split.
Line a non-stick baking tray with some parchment paper (if desired). I line the tray to ensure the cake comes out smoothly onto the cooling rack once cooked.
Pour your cake mix into the tin, ensure the mix is well levelled and filled to all sides to allow the cake to cook evenly. Place in your preheated oven and bake for 25 – 30 minutes. Check the cake with a clean knife, if the knife comes out clean it is ready to take out of the oven.
Cool your cake completely before moving onto whipping the Ganache. Once the cake is cooled, trim all the sides.
Once the Ganache is completely set (this will take a few hours) remove it from the fridge to reach room temperature. If it is still too hard to whip you can place the Ganache in the microwave, heating in very small bursts of time. Do not heat it till the point of melting, it must just be slightly soft to touch.
Using an electric whisk, whisk the Ganache until it forms a buttercream consistency. Once whipped immediately apply to the cooled cake, spreading evenly across the whole traybake. Decorate as desired and serve with a warm cup of Ahmad tea.