Dark 'N' Stormy Tea Mocktail
As we move into the season of mists and mellow fruitfulness create an alcohol free Dark 'N' Stormy with our Mango Magic black tea.
Dark 'N' Stormy Tea Mocktail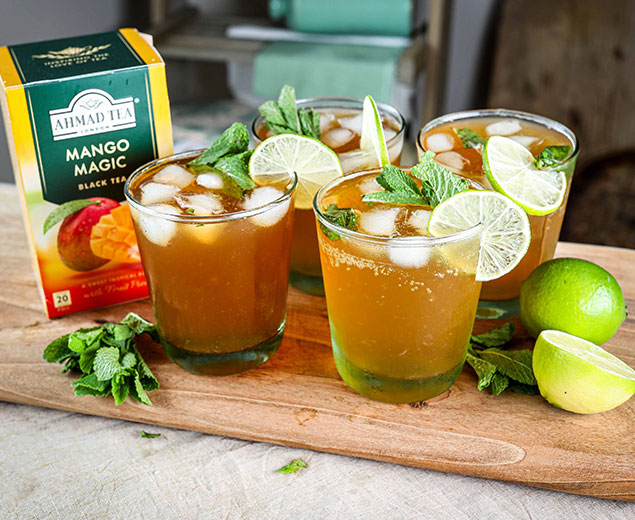 Difficulty
Easy
Time to Make
10 minutes
Blend
Mango Magic Fruit Black Tea
FEATURED TEA
Mango Magic
To create this blend, our Tea Masters balance briskly robust black teas from East Africa, then add real mango pieces and our signature mango flavouring to give the brew a sweetly exotic summeriness.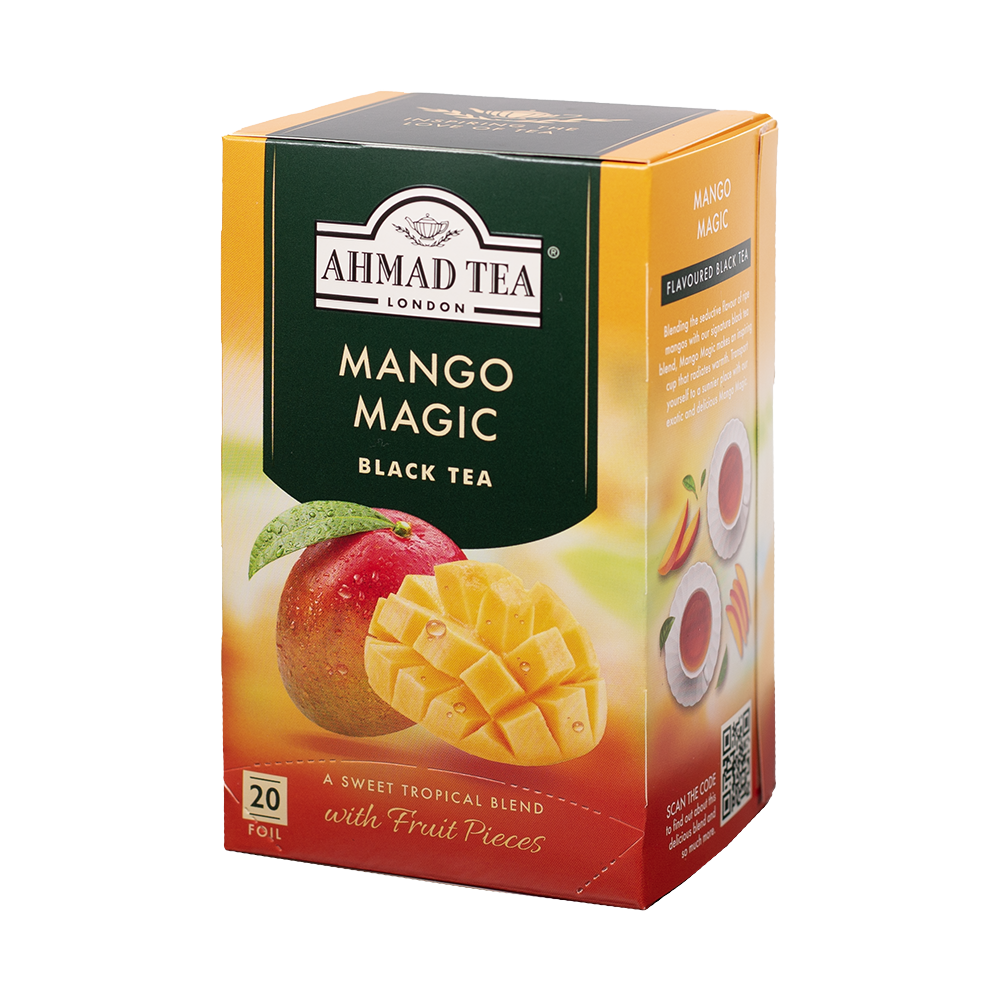 INGREDIENTS
Serves 4 – 6
4 Ahmad Tea Mango Magic Black Teabags
1 litre of boiling water
1 tbsp light brown sugar
Handful of mint leaves, bruised and clapped
Knob of root ginger, finely sliced
Juice of 2 limes
100ml Ginger syrup or honey
200ml Ginger Beer to spritz [optional]
To garnish: a slice of lime and a sprig of mint
Start by brewing your Mango Magic teabags for 3-4 mins. Whisk in brown sugar whilst the tea brews and then allow to cool to room temperature. For best results chill in the fridge overnight.
Pick your mint and bruise by clapping then rub around the rim of your glass to release the mint oils.
Next squeeze in the lime juice and ginger syrup. Pour your Mango Magic chilled tea over a glass of ice and top up with ginger beer for a spritz.
Garnish with a sprig of mint and a thin slice of lime.