Green Tea Tropical Smoothie
We've collaborated with @Infusedwithtea on Instagram to share some delicious recipes with you using tea. Start your day with this refreshing, nourishing and sugar-free green tea smoothie, blending our high quality tea with fresh tropical fruits.
Green Tea Tropical Smoothie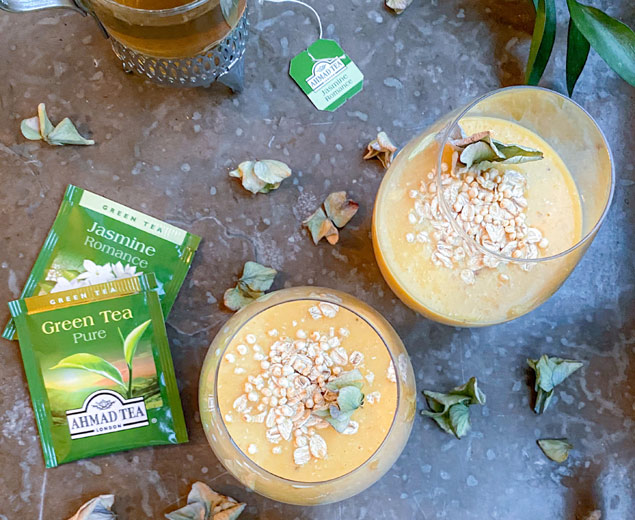 Difficulty
Easy
Time to Make
15 minutes
Blend
Green Tea
FEATURED TEA
Green Tea Pure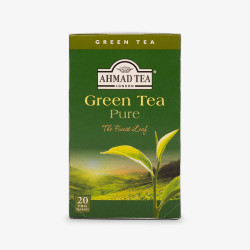 INGREDIENTS
¼ cup/30g Mango
¼ cup/30g Fresh Pineapple
¼ cup/30g Papaya
½ cup/60mlAlmond milk
1 cup of Ahmad Tea Green Tea
¼ cup/30g/ 50ml Oats (optional- it will create a thicker smoothie)
METHOD
Brew the green tea as per the instructions on the box. Boil freshly drawn water, pour over one teabag and then leave it to stand for 10 minutes.
Mix all the ingredients and blend until smooth. Serve in a tall glass – double up on the ingredients and enjoy with a friend.
You could add mint, oats or dried fruit as a garnish.
Try the smoothie using Jasmine green tea for a more floral and aromatic drink.