Pina Tea-Lada Bubble Tea
Whatever the weather, this Pina Tea-Lada Bubble Tea is sure to brighten up any day.​ Using our Jasmine Romance blend, this bubble tea recipe is simple to make and delicious!
Pina Tea-Lada Bubble Tea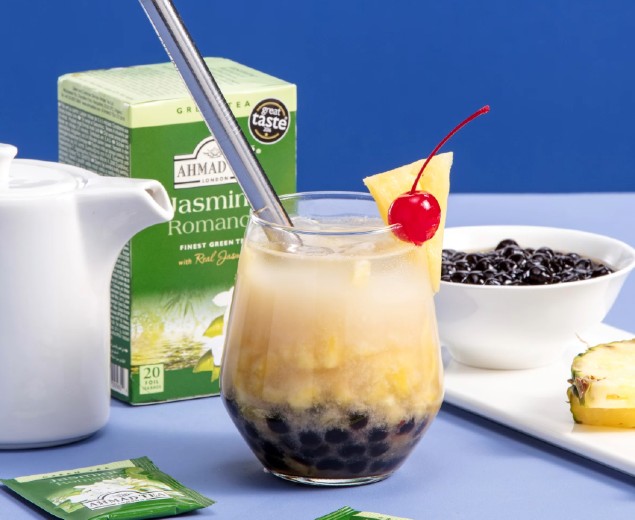 Difficulty
Easy
Time to Make
30 minutes
Blend
Jasmine Romance
FEATURED TEA
Jasmine Romance
A blend of high quality Chinese green tea delightfully fragranced with Jasmine flowers.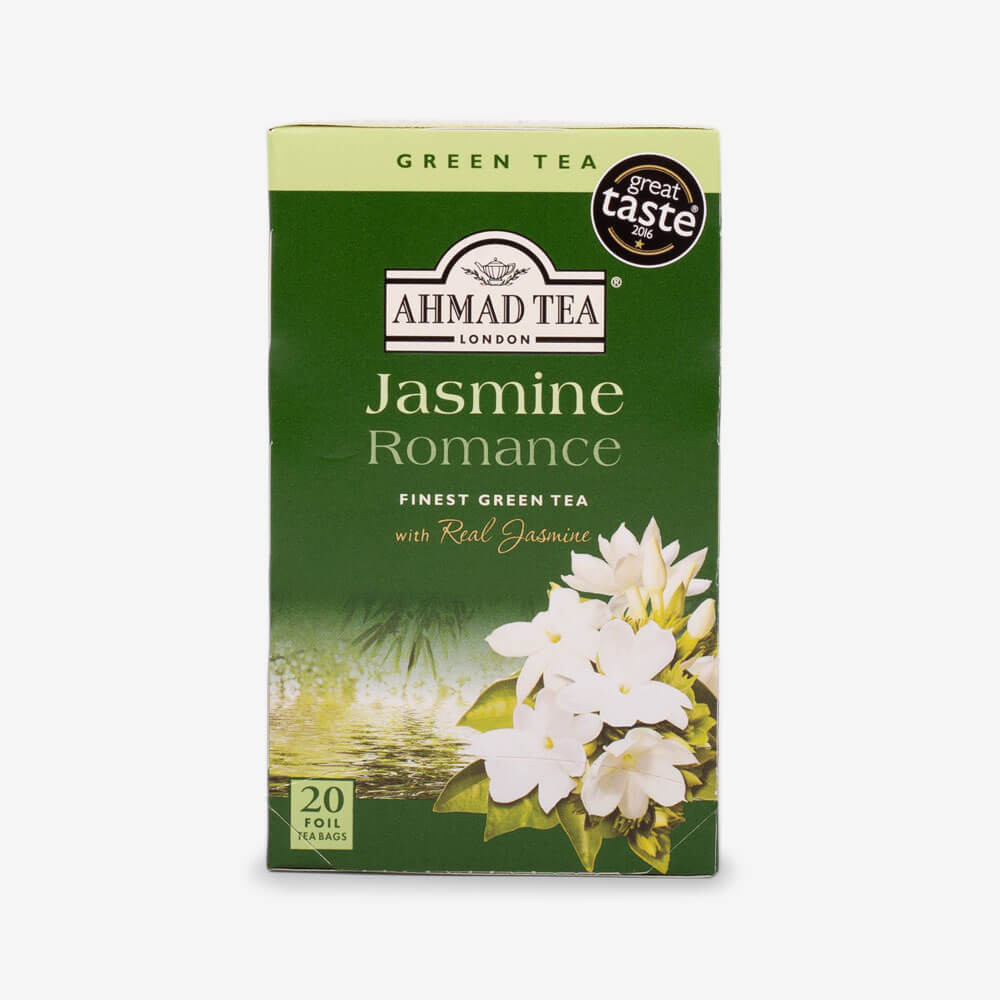 INGREDIENTS
100ml Freshly brewed & cooled Ahmad Tea Jasmine Green Tea
50ml of Pineapple Juice
50ml Coconut Milk
Handful of finely chopped / pureed pineapple
50g Tapioca Pearls
Glace cherries to decorate
METHOD
Cook the tapioca according to the pack instructions
Add tapioca & finely diced pineapple to a glass with ice
Add the freshly brewed, cooled Jasmine Romance green tea
Add the coconut milk and stir
Add glace cherries / pineapple chunk for decoration
Add a wide straw and enjoy!