Saffron Chia Muesli with Vanilla Tranquility
The third recipe in our 'Spices of Christmas' series with Spice Kitchen UK - this Saffron Chia Muesli, by Mira Manek, makes a beautiful breakfast, especially when paired with our Vanilla Tranquility black tea. The creaminess of the muesli matches the sweet scent of Vanilla and fruit for a gloriously tasty start to the day.
Saffron Chia Muesli with Vanilla Tranquility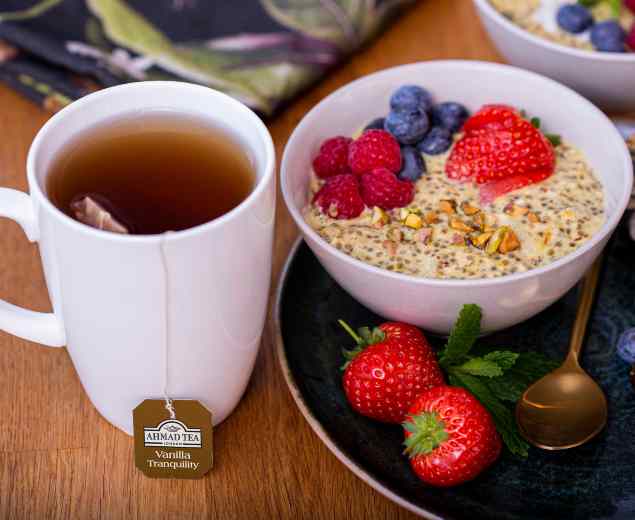 Difficulty
Easy
Time to Make
30 minutes
Blend
Vanilla Tranquility
FEATURED TEA
Vanilla Tranquility
Enjoy this vibrant breakfast dish with a hot cup of Vanilla flavoured black tea to complement the sweet spices.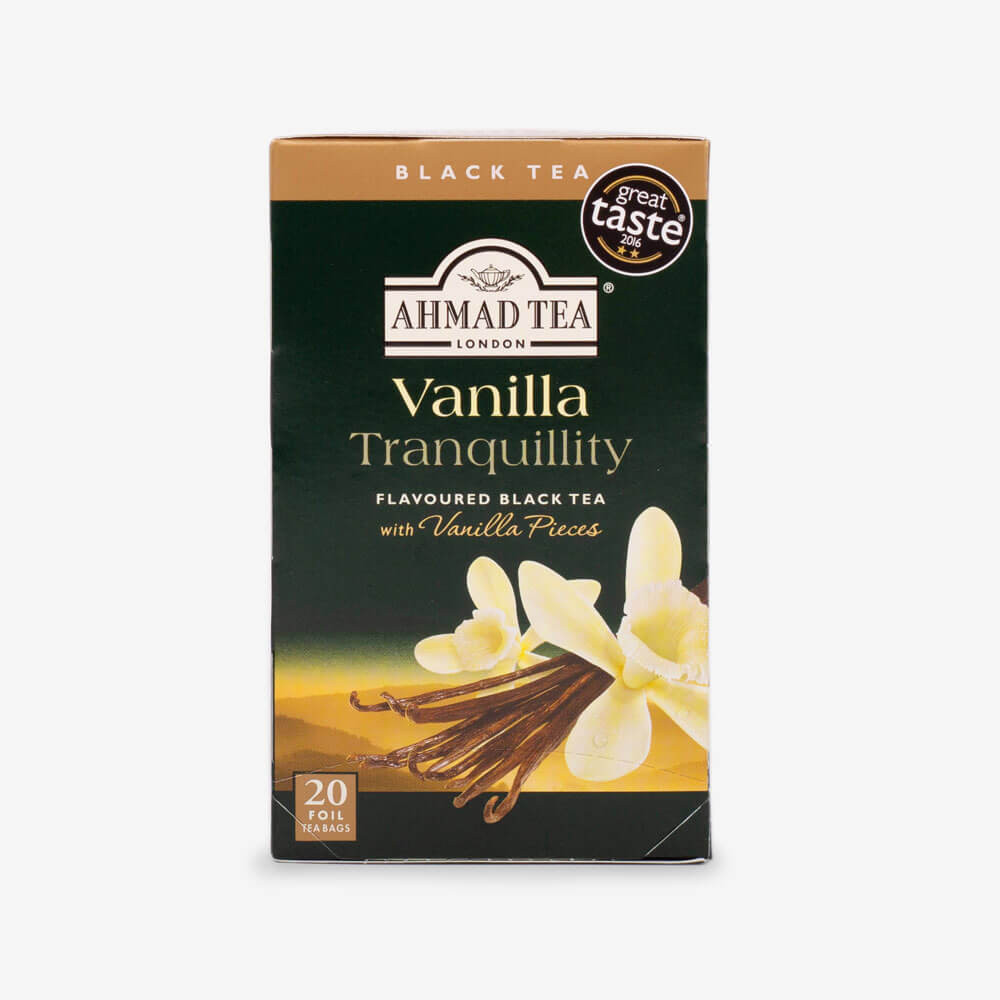 INGREDIENTS
6-7 tbsp, 70g oats
200-250ml nut milk (or any milk of choice), around 1 cup
1 apple, grated
2 tsp flax seeds
2 tsp chia seeds
1 tablespoon pumpkin seeds
pinch of saffron
1/2 tsp Spice Kitchen ground cardamom
2 tsp of honey, depending on how sweet you like it
Optional garnishing:
2 tsp coconut yoghurt per bowl
handful blueberries
handful raspberries
sprinkle of pistachios
a few walnuts
Method
Soak together all the ingredients for the bowl and stir well.
Leave to soak for a few hours or overnight (you can also just soak for an hour but the longer the better).
When serving in the morning, you might need to add a little more milk and do taste for sweetness.
If you love a little extra crunch in the muesli, stir in some broken walnuts.
For more spices and ingredients visit spicekitchenuk.com.