Semolina & Fenugreek Cake with Orange Blossom
The final recipe in our 'Spices of Christmas' series with Spice Kitchen UK, this citrusy Semolina & Fenugreek Cake with Orange Blossom, by Reem Kassis, is something special to try during the festive period. Enjoy a slice or two with our golden Ceylon Tea, as part of a light and refreshing Middle Eastern-inspired dessert.
Semolina & Fenugreek Cake with Orange Blossom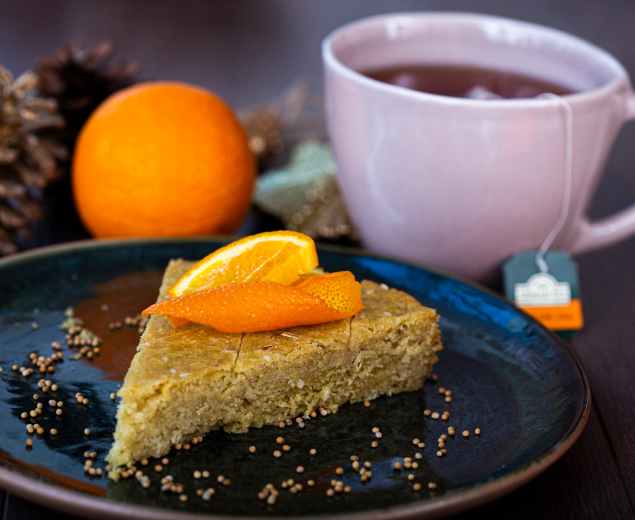 Difficulty
Advanced
Time to Make
2 hours +
Blend
Ceylon
FEATURED TEA
Ceylon Tea
Light and golden Ceylon Tea complements the tanginess of the orange blossom and the fenugreek flavours to make a beautifully balanced dessert.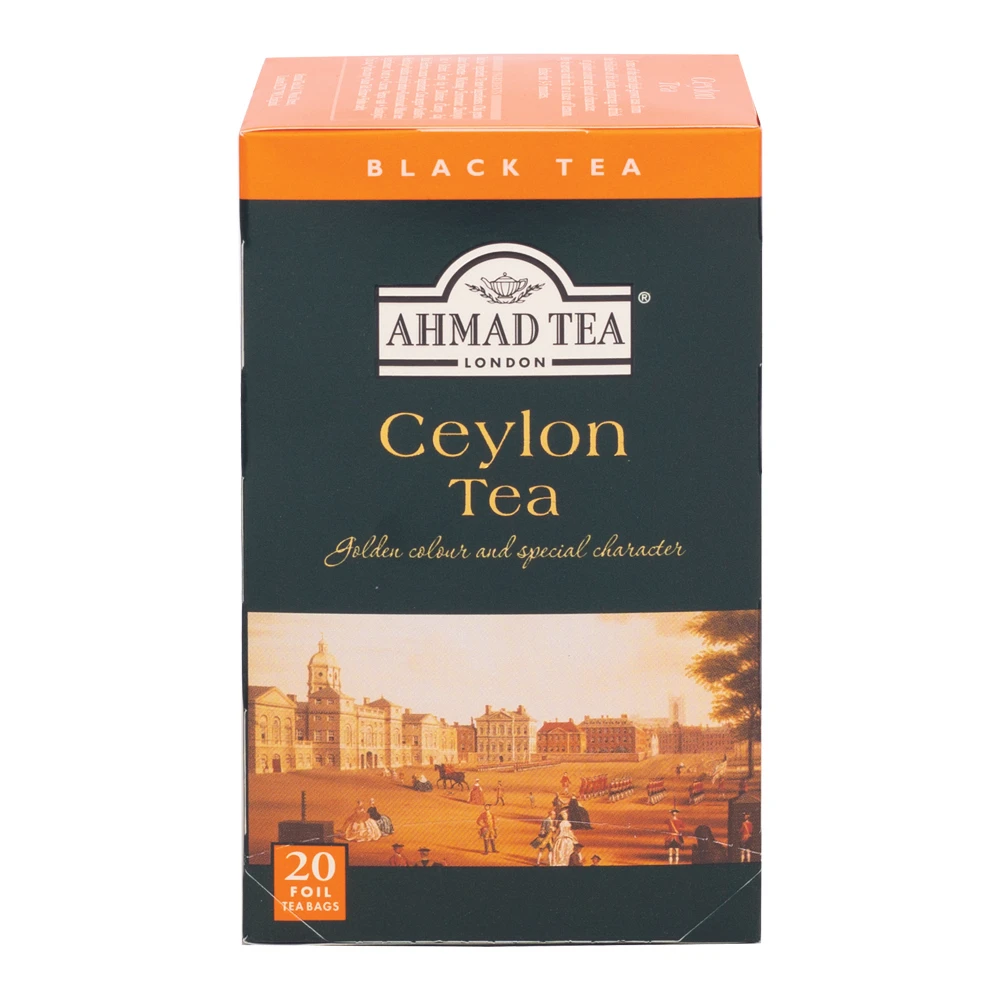 INGREDIENTS
40g Spice Kitchen fenugreek seeds, soaked in water overnight
500ml water
360g coarse semolina
100ml olive oil
1 tsp quick yeast
Pinch salt
1 tbsp fennel seeds
2 tbsp sesame seeds
For the syrup
400g sugar
300ml water
Juice of half a lemon
2 tsp orange blossom water
Method
To make the sugar syrup, heat the sugar and water in a saucepan over medium heat. Bring to a boil and simmer for 5 minutes.
Once cooled, add the lemon juice and orange blossom water and set aside.
Wash and rinse your soaked fenugreek seeds, then boil them in 500ml of water for half an hour. Drain, reserving 1 cup/200ml of water.
In a large bowl, mix the semolina and olive oil.
Add cooked fenugreek seeds, quick yeast, salt, fennel, and sesame seeds.
Add the fenugreek water and whisk to a smooth batter.
Grease a 10-inch cake tin and pour in the batter. Leave the mix for a couple of hours to allow the yeast to activate and prove.
Preheat the oven to 180°C. After 2 hours of proofing, the batter should have risen to almost double the original size. Place the tin in the oven and cook for 30 minutes.
Pierce the centre of the cake with a skewer and if it comes out clean, remove the cake from the oven and let it cool. If it needs more cooking, allow another 10 minutes before checking again.
Once it's out of the oven, pour the syrup over the cake and leave aside to cool.
Once cooled, cut the cake into squares or diamond shapes before serving.
For more spices and ingredients visit spicekitchenuk.com.