An afternoon's tea pairing with recipes from the Royal British Legion's Centenary Cookbook. To celebrate the launch of the Cooking with Heroes book, author John Pullen, joined our tea tasting team at Ahmad Tea HQ. The challenge for our tea tasters was to pair teas with three dessert recipes from the cookbook.. Not ones to shrink from a challenge, William and Dominic embraced the task and selected some delightful accompaniments to some thoroughly British Recipes.
Lardy Cake & English Breakfast
Contributed by Army Sergeant Andrew Ngugi, this delightfully rich and soft lardy cake recipe was a treat to start the tasting session. Dominic found it paired really well with English Breakfast Tea owing to its strong, malty character. What's more, being an old classic from Hampshire, the lardy cake was ideal for pairing with our classic English Breakfast blend.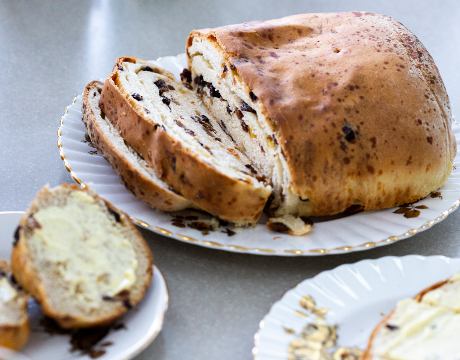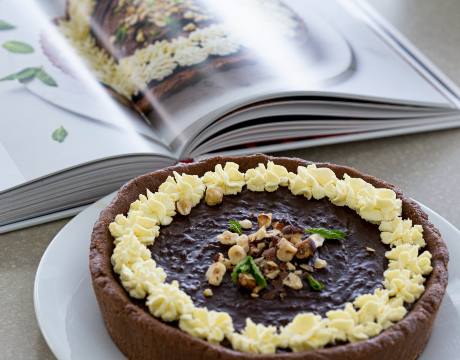 Chocolate 'Toothpaste' Tart & 'Digest'
Second round in the pairing challenge – this unusual recipe is named 'toothpaste' due to its minty flavours. Created by RAF Senior Aircraftsman, John Britten, it combines chocolate mousse, whipped cream and pastry with peppermint to make a sweet and refreshing dessert. After much deliberation, William chose Digest Infusion to pair with the tart. Its light mintiness complemented the rich chocolate-creaminess of the dish.
Lemon Posset & Mango & Lychee Green Tea
Finally, this quirky dessert is two dishes in one. Our Tea Tasters were treated to a poppy seed shortbread and a sweet lemon posset to spread on top. The result was a rich and citrussy cream with a lightly flavoured biscuit base, which William found paired excellently with our Mango & Lychee Green Tea. The freshness of the tea and the light mango flavours provided a great pallet cleanser to the strong, zesty posset.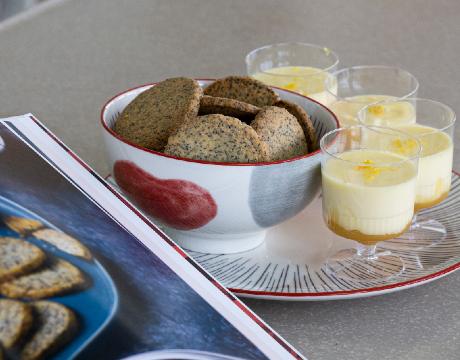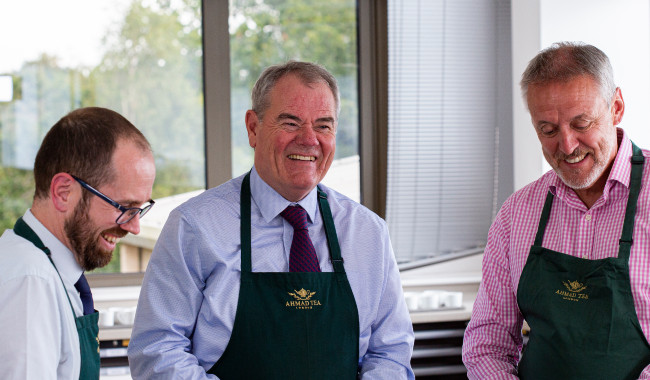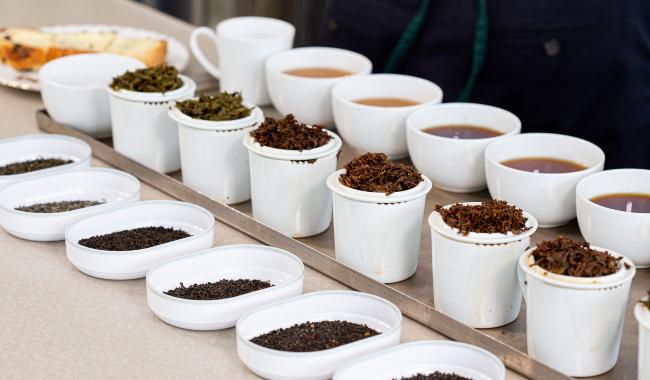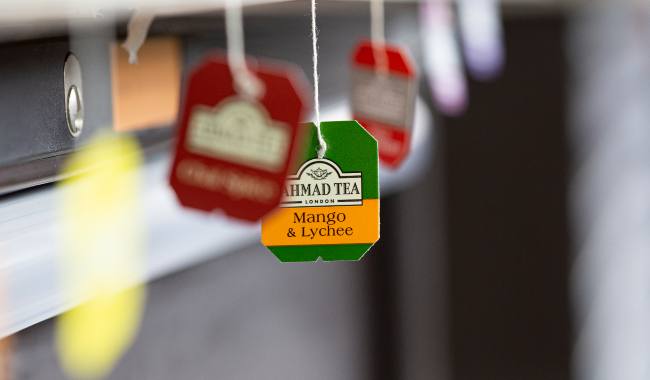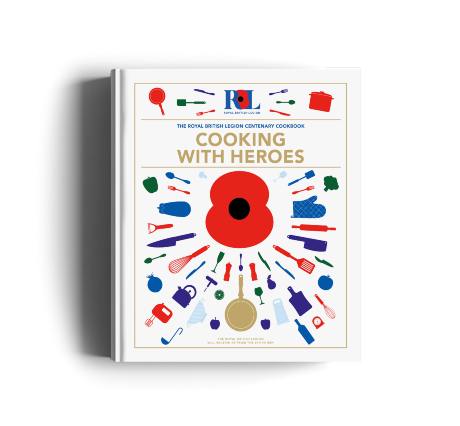 About Cooking with Heroes
The Royal British Legion Centenary Cookbook celebrates the 100th anniversary of the Royal British Legion. Written by volunteers from across the Royal Navy, the British Army and the Royal Air Force, there are also contributions from some high-profile supporters, including Rick Stein, Jamie Oliver, and Cyrus Todiwala. Recipes come from 100 regions around the world, each accompanied by a fascinating profile of a hero specific to that region. For every copy of Cooking with Heroes sold, £5 goes to the Royal British Legion.