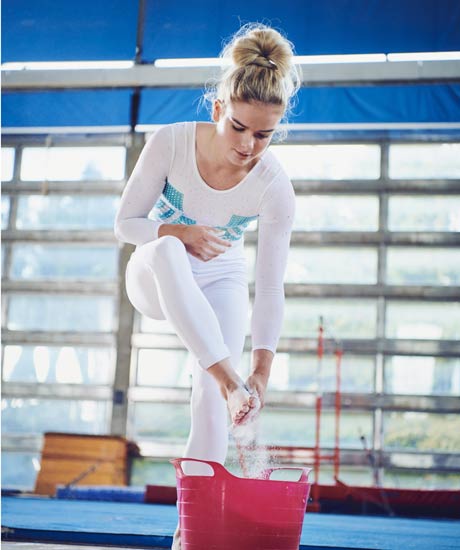 Tokyo calling! Our global brand ambassador and elite gymnast, Alice Kinsella, is currently in Tokyo preparing for the biggest challenge of her career so far (follow her updates on her Instagram page).
At Ahmad Tea, we are all extremely proud of everything Alice has achieved. Being selected to represent your country is a fantastic achievement and we wish her all the best with her events.
If we would have been allowed to go, a team of Alice fans from Ahmad Tea HQ would have loved to travel to Tokyo, cheer her on and enjoy the delights of one of the most eclectic, beautiful and interesting cities in the world.
Since we can't join Alice in Tokyo, we thought we would share our favourite places to travel to in Tokyo and what tea suits the location.
Tsukiji Market
Our first stop in Tokyo is always the Tsukiji Market, which is the largest wholesale fish and seafood market in the world. It's best to get there when it opens at 6am, to get the best produce. Inside there is an array of shops and market traders selling the freshest fish. The market is surrounded by restaurants from which you can buy traditional Japanese sushi.
If we were there we would pair a plate of sushi with a fresh green tea such as Ahmad Tea's Pure Green Tea which is a delicate, calming blend with a smooth, light taste.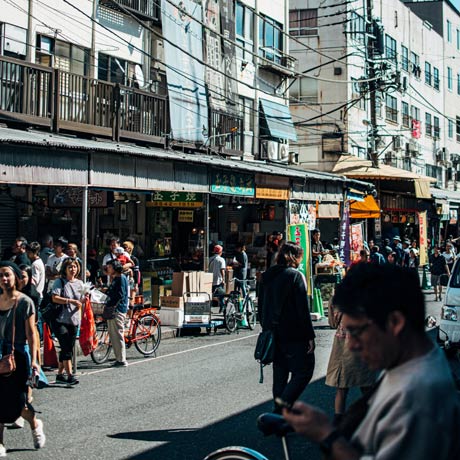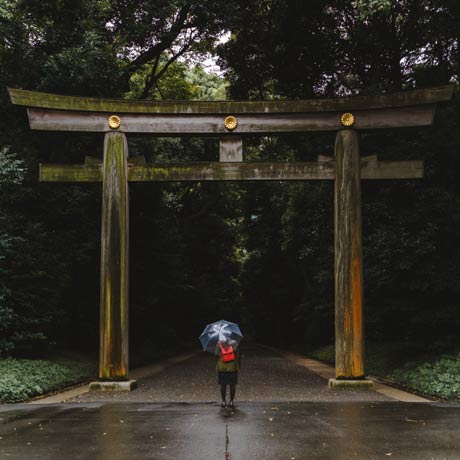 Meiji-jingū
Next on our tour would be Meiji-jingū, Tokyo's grandest Shintō shrine. It's a relaxing place to visit and as you walk along the gravel path towards it you feel a deep connection with Japan's past. It was constructed in 1920, destroyed during World War 2 and then rebuilt in 1958. The main shrine is made from beautiful unpainted cypress wood and it has a copper plated roof. At the shrine, visitors are invited to purify themselves by pouring water over their feet.
After a visit to the shrine, we would enjoy a cup of Jasmine Green Tea which is calming and recuperating.
Tokyo National Museum
Next on our tour would be the impressive Tokyo National Museum which houses the world's largest collection of Japanese art, ancient pottery, samurai swords, Buddhist sculptures and kimonos. At certain times of the year, it is possible to visit the gardens where there are several vintage tea houses – certainly worth a visit.
Following the tour we would treat ourselves to a strong and reviving cup of English Breakfast tea to give us some energy.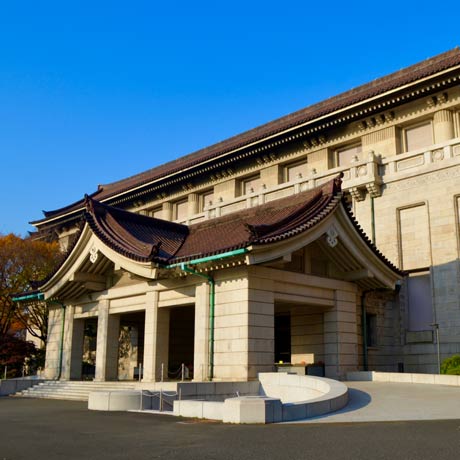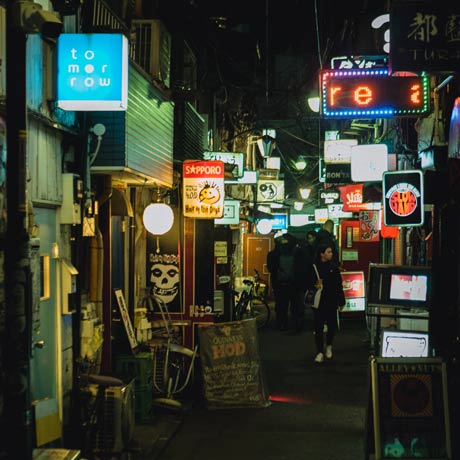 Golden Gai
Next – a visit to Golden Gai, a network of tiny bars in one neighborhood, each of them offering their own unique menu to customers. Each of the bars is decorated in bright colours so the area is a feast for the eyes. The area attracts artists, writers and musicians and is a lively place to spend a couple of hours.
After enjoying some food from one of the bars we would treat ourselves to a Digest infusion which is a comforting blend of sweet fennel and mint to help us relax after such a sensory overload.
Shibuya Crossing
A trip to Tokyo wouldn't be complete without some retail therapy! There are countless shops and restaurants to meet every taste and the area is also known for the Shibuya Crossing. It has the reputation for being the busiest intersection in the world and at peak times, 3000 people can use the crossing at the same time. Watching people cross at it is like watching organised chaos!
After our shopping trip we would treat ourselves to a soothing Camomile & Lemongrass infusion.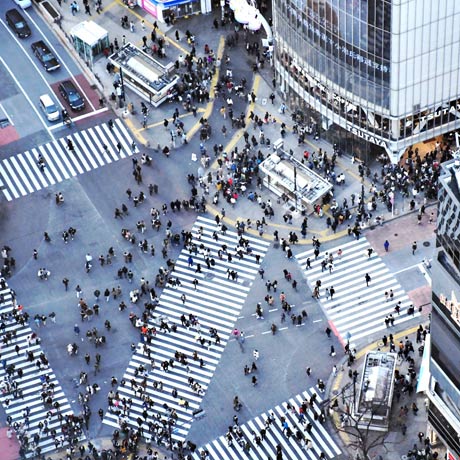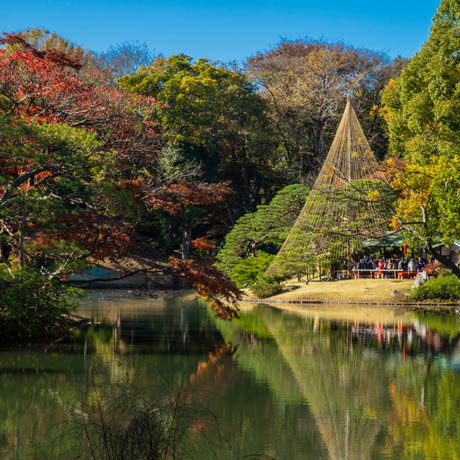 Rikugi-en
After the hustle and bustle of Shibuya we would look forward to a visit to Rikugi-en, thought to be Tokyo's most elegant garden. It was originally created in 1702 and is a calming beautiful spot with wooded walkways, calming ponds, colourful trees and wooden tea houses dotted around the park. In some of the tea houses you can even drink tea al fresco.  If you visit in May you'll be treated to cherry blossom and in the Autumn the park is a sea of maple leaves.
After a walk around the park we would treat ourselves to a fragrant cup of Earl Grey.
The Japanese Tea Ceremony
In Japan, like most of the world, tea is the most popular drink and plays a huge importance in Japanese food culture.  The most popular tea is a green tea called Sencha which is a premium green tea. It is made by steaming leaves, pan frying them and then polishing them. Sencha is often enjoyed at a Japanese tea ceremony in which the tea is prepared in a specialist way. There are informal and formal tea ceremonies, the latter lasting for up to four hours. It sounds like a dream to us!
We hope we have whetted your appetite for the sights and sounds of Tokyo and destinations we could have enjoyed if we could visit Japan this year. If you are missing travelling around the world then treat yourself to some green tea, prepare a tea ceremony in your own home and imagine yourself being served a fresh cup of tea in a tea house, in the grounds of a wonderful Japanese garden. We may not be able to travel but we'll always have the taste of Japan in a teapot, wherever we may be.