ABOUT THE AWRADS
Established in 1994, the Great Taste Awards have become a benchmark for food and drink from all over the world. The  accolades are organised by the Guild of Fine Foods in the UK and are renowned for recognising the finest flavours, appearances, textures and aromas from thousands of foods every year. At the 2017 awards, over 500 judges, comprised of chefs, cookery writers, food critics, restaurateurs and fine food retailers from all over the world came together over 62 judging days from March to early July. Tasting was conducted blind, in teams of three or four ensuring there was a balance of expertise, age and gender. Each product was tasted by no fewer than eight experts.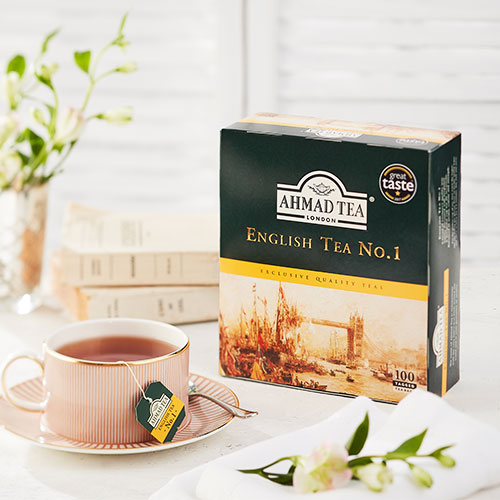 ENGLISH TEA NO.1
English Tea No. 1  is one of our best selling blends. Ahmad Tea's expert tasters have selected teas from Assam, Sri Lanka and Kenya, three of Britain's favourite tea regions, that are blended to deliver a lively, rounded, satisfying brew. The tea has a hint of bergamot and a flavour more subtle than other everyday blends which has made it one of our classics, popular in nearly every country where Ahmad Tea is sold.
What the judges said:
Interesting aroma and beautiful colour. Really lovely flavour, delicate but robust and full of character
ROOIBOS & CINNAMON
Rooibos, also known as redbush tea, comes from a plant that is native only to South Africa. When brewed, this naturally caffeine-free tea produces an amber colour with a refreshing, nutty and full-bodied taste and a sweet aroma. To enhance the taste of our rooibos we have added the warming notes of cinnamon creating a lively blend that is also rich in antioxidants.
What the judges said:
"Well balanced without any cinnamon overload, on the contrary the rooibos is enhanced. This is a very pleasing drink with a sweet aftertaste. Great clarity and clean tasting. A refreshing brew."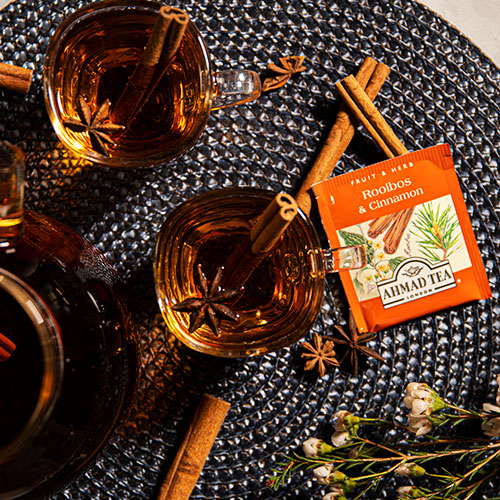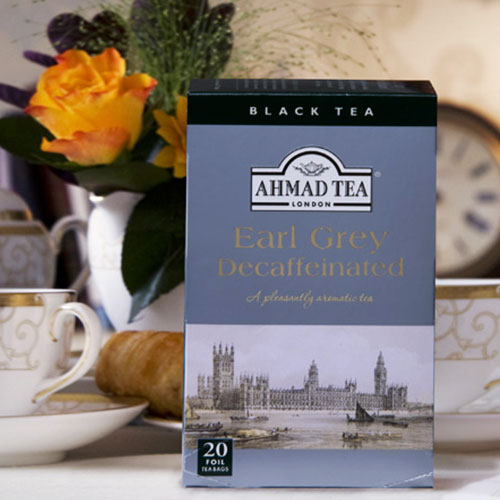 DECAFFEINATED EARL GRAY
Our final Great Taste Award winner is our Decaffeinated Earl Grey tea. It is a blend of our finest teas, lightly scented with the elegant flavour of bergamot and a perfect hot beverage for the evening or for those who wish to reduce their caffeine intake. The blend gives it the aromatic, refreshing character that balances the invigorating briskness of the tea with a bright fresh citrus taste.
What the judges said:
"Bright, full of flavour, bergamot delicately edges the quality tea, very refreshing."