Last year, we welcomed Alice to the Ahmad Tea family as a tea ambassador. She's one of Great Britain's top performing elite gymnasts and is currently training for the Olympics. She also loves tea and will be training as an honorary Tea Taster by the tea department at Ahmad Tea HQ.
We're really excited to work with her and share her journey to learn all about tea. But first, let's learn all about Alice's goals for 2021 and get her tips for achieving yours:
"I can't believe we're already nearly a month into 2021. If you've started the year off with some new goals – here are my top tips to make them happen.
Firstly, why set yourself goals? I'm a big fan of setting goals at the beginning of the year. It's a good way to focus your mind and put you on the right track to make your dreams come true. So make a cup of tea and take some out to think about what's important to you. What do you want to improve upon this year, what do you want to achieve?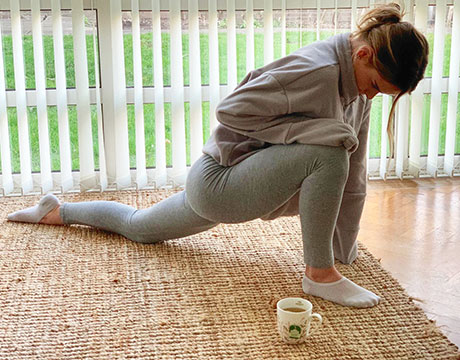 Next, make your goals realistic.
Create a plan of how you'll achieve it. Can you speak to someone and ask their advice? Find out who has achieved your goal before, how did they do it? What did they need to do? Do you need to join a club? Do you need to start a course?
Create a weekly plan about how you'll achieve it. Track your progress and create milestones for your journey. Having big long-term ambitions can seem a little daunting when you're at the beginning of your journey, so breaking it down into smaller phases is always helpful.
Be adaptable – sometimes you can lay out the best plans and aims, but things out of you control can stop your progress – like Covid-19.  It's important to remain adaptable to the environment and never feel bad about adjusting your plan to ensure you keep moving forward.
It's important to stay positive and every time you reach a milestone, celebrate your wins.
Wishing you a very happy 2021 – I hope all you achieve all your goals.
Alice x
You can follow Alice's training on Instagram or the Ahmad Tea page for more tea content.