Cardamom Orange Pistachio Muffins
Baking with tea opens up a world of delicious ideas to explore. Ahmad Tea's favourite foodie, Nadia's Healthy Kitchen presents her latest creation - Vegan Cardamom Orange Pistachio Muffins. Try her simple recipe and the muffins along side a hearty, fragrant cup of Cardamom Tea.
Cardamom Orange Pistachio Muffins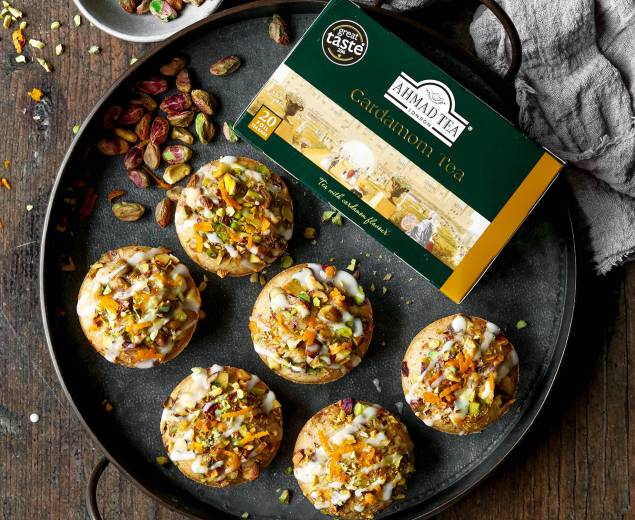 Difficulty
Moderate
Time to Make
1 hour
Blend
Cardamom Tea
FEATURED TEA
Cardamom Teabgs
Our Great Taste Award-winning Cardamom Tea is a uniquely flavoured, exotic brew that fans of our Earl Grey or Chai Spice will love.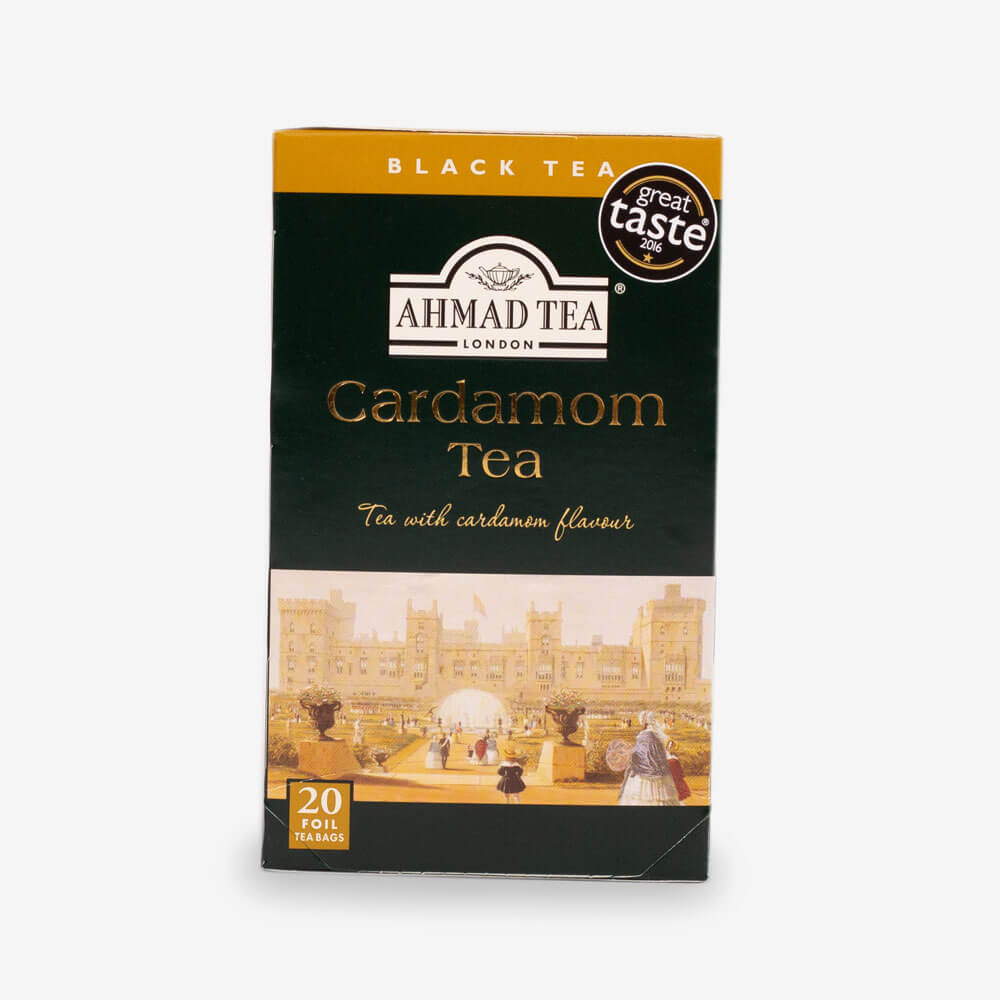 INGREDIENTS
Makes 12 Muffins:
125g (1 cup) wholemeal spelt flour
100g (1 cup) ground almonds
100g (1/2 cup) sugar (brown, white or coconut)
2 tsp baking powder
1/4 tsp salt
1 tbsp ground flaxseed mixed with 3 tbsp water
Zest of 1 orange
5 Ahmad Tea Cardamom teabags
200ml boiling water
60ml (1/4 cup) coconut oil, melted
70g (1/4 cup) dairy-free yoghurt
Method
Add 200ml boiling water to a glass measuring jug, then add in the teabags. Leave to steep for 5 minutes, then remove the bags and allow the tea to cool down to room temperature.
In a small bowl, mix together the ground flaxseed and 3 tbsp of water and leave to set for 20 minutes.
Mix the flour, ground almonds, sugar, baking powder and salt in a large bowl, then pour in the cooled tea, melted coconut oil, yoghurt and add the orange zest. Mix until you have a smooth batter.
Divide between 12 muffin cases and top with chopped pistachios.
Bake for 35-40 minutes, leave to cool completely and enjoy!
For more delicious recipes, visit Nadia's Healthy Kitchen food blog.