Earl Grey Blackberry Spritz
An easy to make refreshing take on Earl Grey, with a blackberry twist. Perfect for the last of the summer sun with a nod to Autumn.
Earl Grey Blackberry Spritz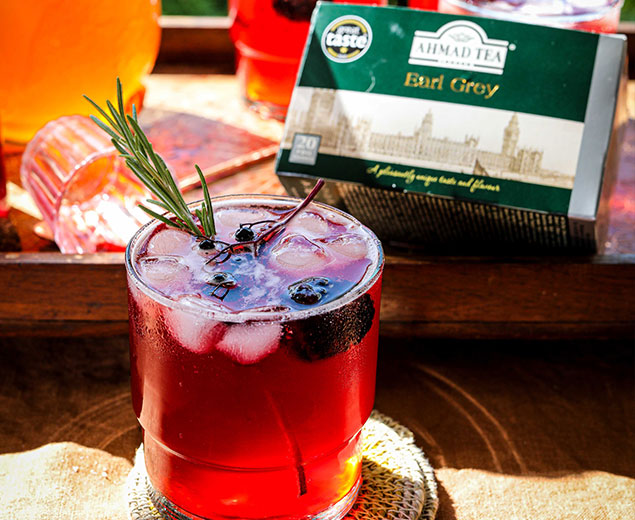 Difficulty
Easy
Time to Make
30 minutes
Blend
Earl Grey
FEATURED TEA
Earl Grey Teabags
For this blend, our Tea Masters balance teas from East Africa and India. They use a high proportion of quality Kenyan leaves to give the brew its lively, brisk flavour. Our exclusive bergamot flavouring is then added to enhance the tea with its exotic citrus fragrance.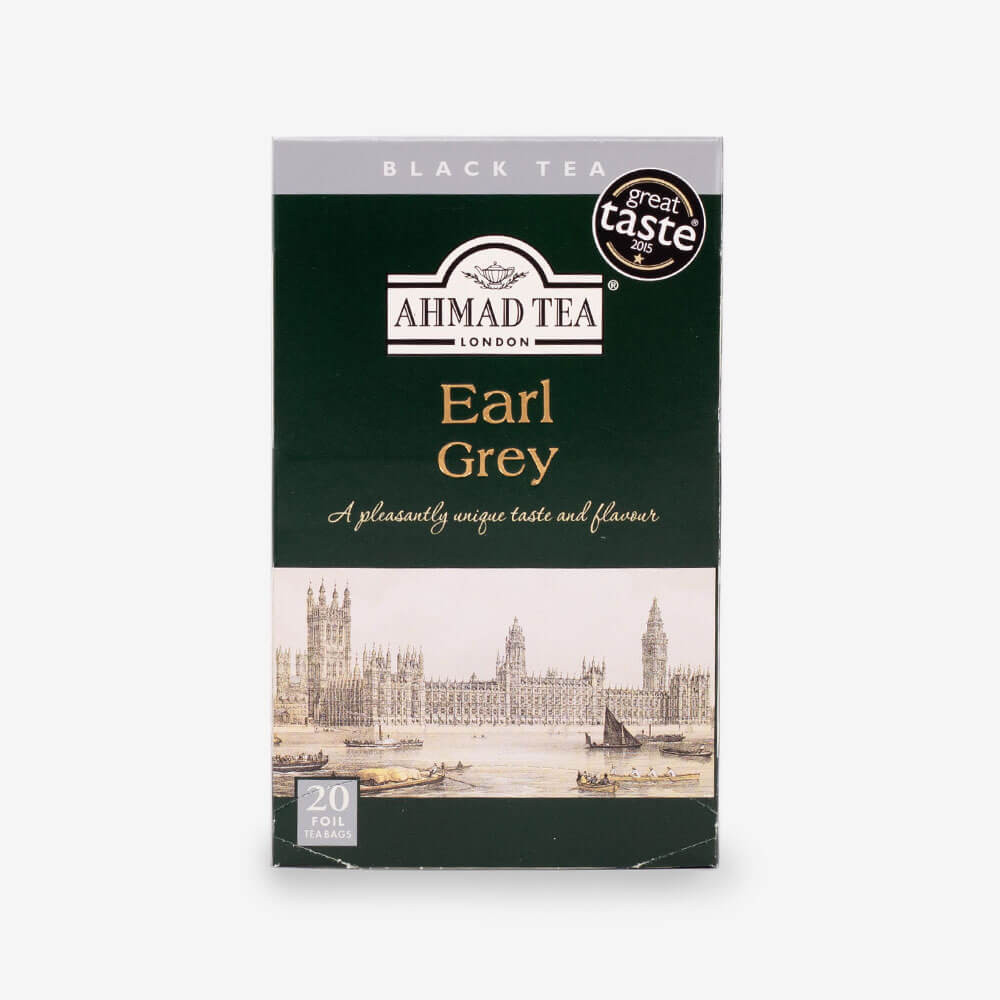 INGREDIENTS
For the iced tea
6 Ahmad Earl Grey tea bags
2 litres of boiling water
For the Vanilla sugar
200g Caster Sugar
1 vanilla bean [optional]
1 tbsp vanilla extract
For the Blackberry Shrub
200g blackberries and extra to garnish
200g Vanilla Sugar
200ml Water
Zest of 1 lemon
150ml red wine vinegar
1 tbsp balsamic vinegar
Sprig of rosemary
To garnish 
Ice
Frozen berries [optional]
Sprig of rosemary as a stirrer
Method
Start by brewing your Ahmad Tea Earl Grey for 3-4mins and allow to cool. Remove the tea bags and chill in the fridge for 3-4 hours or overnight.
Make vanilla sugar by mixing the sugar with vanilla extract and scraping the vanilla from a pod until you have a flavoured sugar.
In a small saucepan cook the blackberries with water, vanilla sugar, lemon, vinegar and rosemary for 5-6 mins on a high heat.
Next strain the blackberry shrub in fine sieve with a sheet of muslin or cheesecloth. Allow to cool and chill before serving.
For the cocktail pour a large shot 50ml of the blackberry shrub into a glass over ice and top up with iced Earl Grey tea. Finish with a splash of tonic water to spritz up your tea on the rocks and garnish with a frozen blackberry and a sprig of rosemary.