Honey and Breakfast Tea Panna Cotta
A delicious take on a traditional panna cotta recipe.
Honey and Breakfast Tea Panna Cotta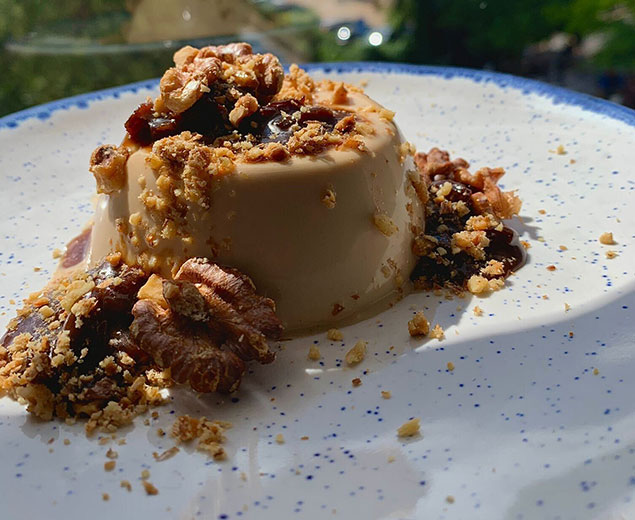 Difficulty
Medium
Time to Make
30 minutes
Blend
English Breakfast
FEATURED TEA
English Breakfast Loose Leaf
English Breakfast is one of the jewels in the British tea crown. Bold, satisfying and deliciously smooth, it's a brew to be treasured any time of the day. Our expert Tea Masters balance malty Indian Assam with brisk Ceylon and bright Kenyan teas to create a blend that's both invigorating and comforting. We use a high proportion of second flush Assam (leaves picked at the peak of their quality) to give the brew its rich flavour and golden colour. While the blend is the same as our English Breakfast teabags, our loose leaf tea offers a more refined brewing experience.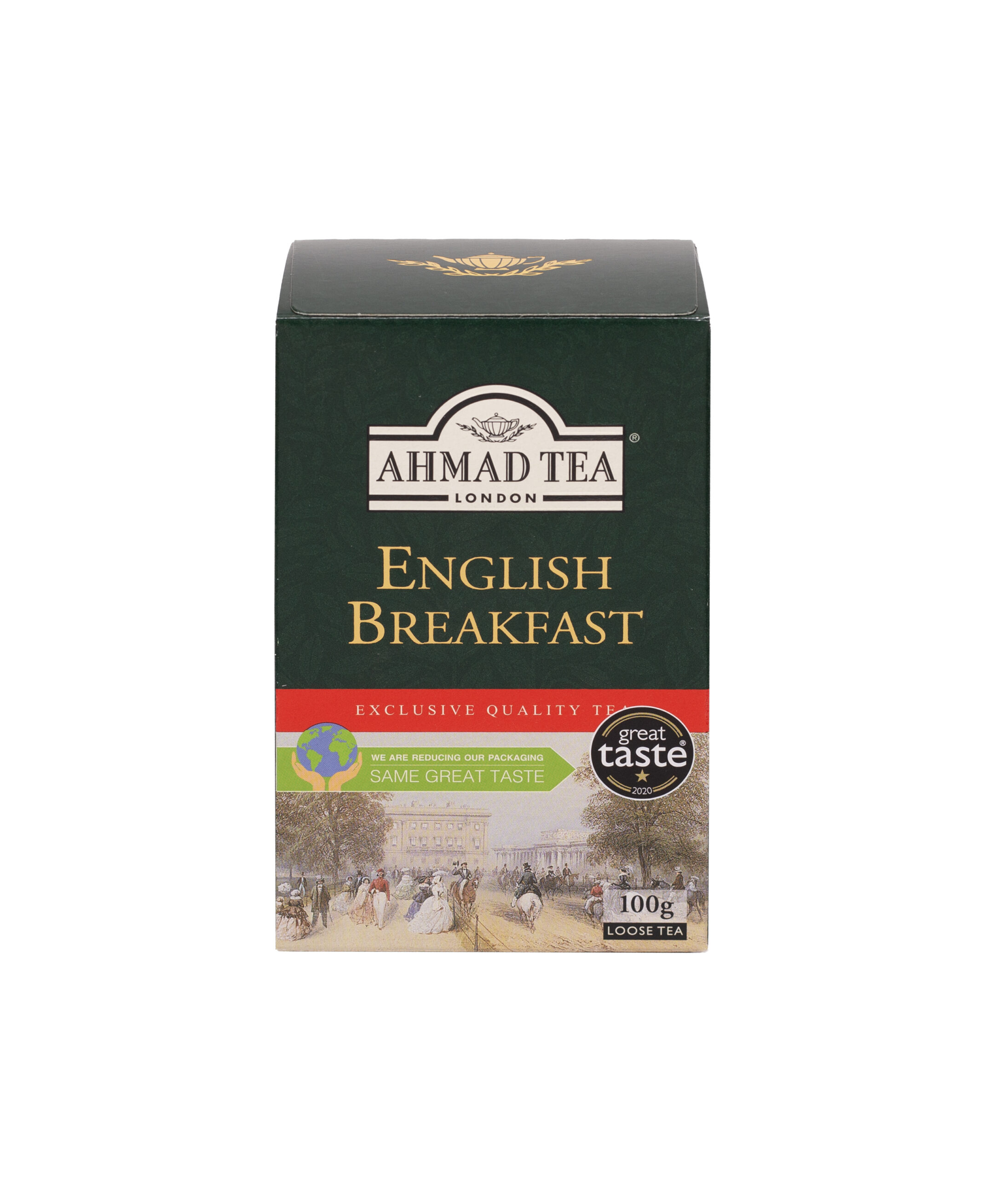 INGREDIENTS
Panna Cotta:
400ml Double Cream
400ml Whole Milk
110ml Honey
5 Gelatine Leaves
20g Ahmad Tea English Breakfast Loose Leaf
50 ml Water
Tea and Raisin Syrup:
20g Raisins
25g Butter
40g Dark Brown Sugar
60ml Brewed Tea
Flaky Salt
Roasted Walnuts to finish.
Method
To make the Panna Cotta
This recipe will make approximately 5 portions
Weigh your loose-leaf tea and water into a saucepan. Heat slowly ensuring not to scorch the tea. Make sure all the water is evaporated before progressing. This ensures the tea's tannins are removed, which will help eliminate bitterness when used in cooking.
To the tea pour your milk and cream into the saucepan. Place on the hob and heat until steaming but not bubbling. Add your honey and Gelatine leaves to the cream mixture. Make sure the Gelatine is completely melted before moving to the next step (using a whisk can help). Set to one side.
Place a Jay Cloth/ Cheesecloth into a sieve over a large Jug and strain the hot liquid slowly bit by bit through. It's important to not force the liquid through as you will end up with small powdery parts from the loose-leaf tea within your Panna Cotta.
Pour your liquid into any ramekin of your choice. However, I find it easiest to use a greaseproof aluminium non-stick, deep mould as you can then turn the Panna Cotta out onto a plate or bowl with ease.
Leave to cool on the side for around thirty minutes, then carefully cover with cling film and place in the fridge. I recommend leaving them in the fridge overnight before presenting/eating!
To Make the Syrup
To make the syrup, brew your tea and set to one side. Place the tea and sugar in a small sauce/ frying pan and start reducing on a medium heat. Once the sauce starts to bubble (but hasn't thickened), add your raisins in. Continue to cook until the sauce reaches a loose syrup consistency.
Add the butter and a good pinch of sea salt into the sauce incorporating well. Set to one side. TIP – If your sauce thickens too much add some extra tea in and heat again very gently.
To Serve
Toast your walnuts in the oven and cool, crush some up and leave some whole.
Serve with a few drizzles of sauce and toasted walnuts.