Jamaican Beef Stew & Earl Grey
Tea pairing is all about trying new things - and believe it or not this spicy Jamaican Beef Stew works intriguingly well with a citrusy cup of Earl Grey alongside. Try this recipe by @neyskitchen.official made with spices from Spice Kitchen UK.
Jamaican Beef Stew & Earl Grey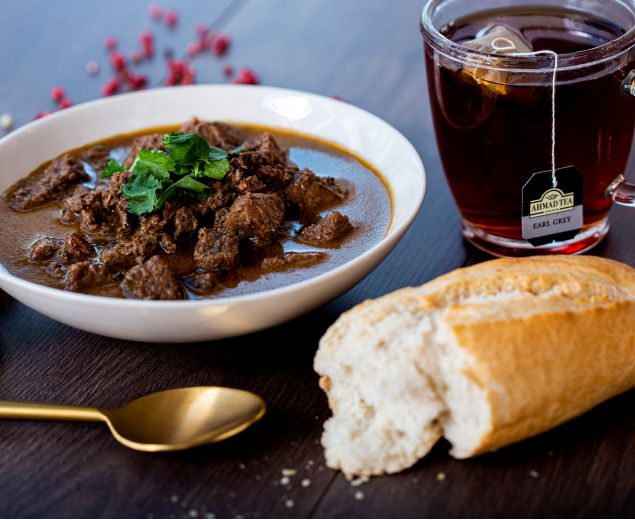 Difficulty
Moderate
Time to Make
2 hours +
Blend
Earl Grey
FEATURED TEA
Earl Grey
The citrus character of our bergamot infused Earl Grey compliments the spicy and juicy stew.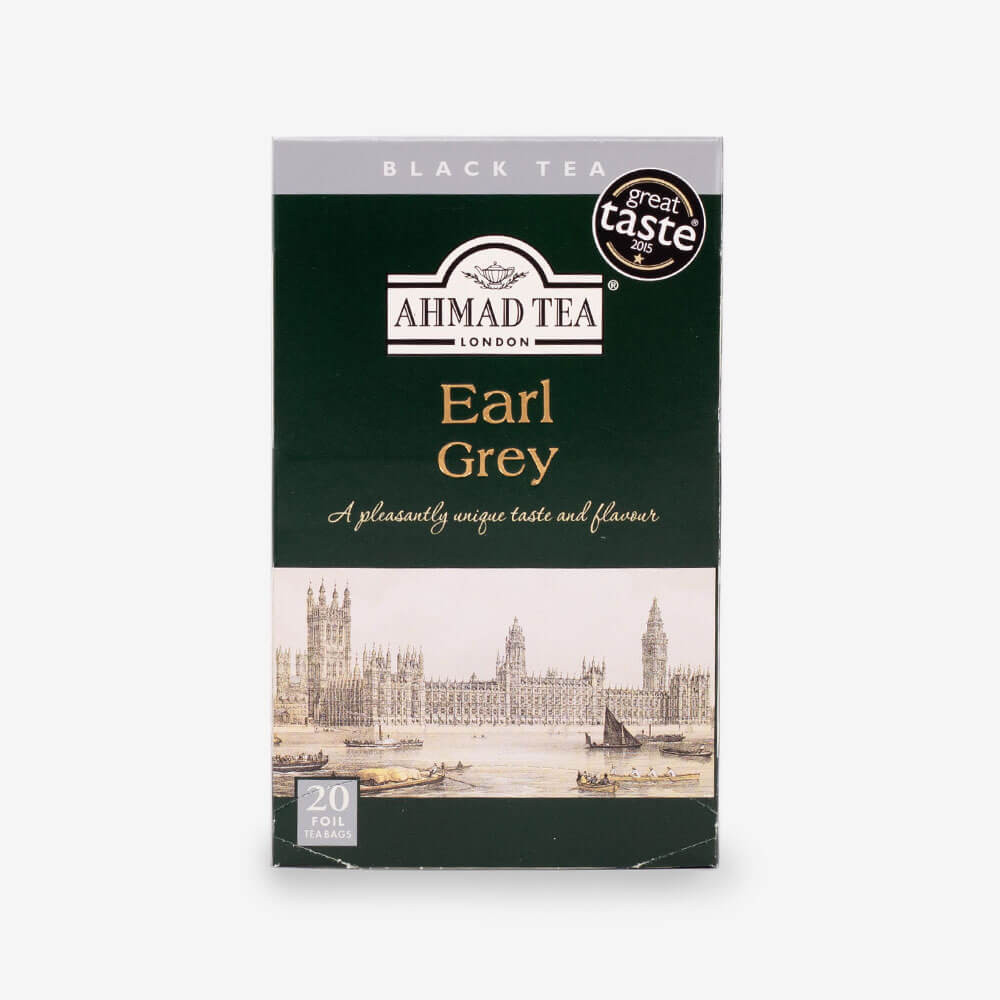 INGREDIENTS
Ingredients:
3 lbs. 3 oz. stewing beef, cut into chunks
2 garlic cloves, minced
2 oz. ginger, grated
½ onion, chopped
1 tomato, chopped
2 stalks spring onions, chopped
1-2 scotch bonnet, roughly chopped with seeds
Handful fresh coriander, chopped
2 oz. celery, chopped
2 tbsp. soft dark brown sugar
½ tsp. salt plus extra
½ tsp. ground Spice Kitchen black pepper
1½ tsp. ground Spice Kitchen all spice
1½ tsp. dried thyme
2 tbsp. sunflower or vegetable oil, plus extra for cooking
4 tbsp. boiling water
Method
Put all the paste ingredients into a blender and blend until smooth.
Thoroughly combine the paste with the beef and set aside for a minimum of 30 minutes or overnight in the fridge (remembering to bring it back to room temperature before cooking).
Place a large pan over a medium-high heat. Add about 2 tbsp. oil in the pan. Once the oil is hot, brown the beef in batches, transferring the browned meat into another clean bowl.
Once all the beef has been browned, place all the meat back into the large pan along with its juices. Add in the remaining paste and cook through for 3 minutes stirring frequently.
Next, add in ½ pint of boiling water and stir in well.
Reduce the heat to a simmer, cover the pan with a lid and slow cook for about 1½ – 2 hours or until the meat is tender. Stir every 30-45 minutes and add more water only if the stew is drying out.
Serve hot with rice and peas, or crusty bread.
For more spices and ingredients visit spicekitchenuk.com.