During Sober October we explore 5 reasons to be tea-total (pardon the pun) and swap booze for brews.
Every January 6.5 million people take part in Dry January (according to Alcohol Change), however there is a growing movement of people taking part in Sober October, run by Macmillan. These awareness months are a great opportunity to reflect on our relationship with alcohol and to either reduce the amount we consume or to enjoy a month's abstinence.
If you've been trying Sober October this month here are some reasons to keep on going. In this blog we'll suggest ways that reducing your alcohol consumption or quitting alcohol can improve your health and we'll suggest some alternatives.
Consuming alcohol is embedded in British culture as a way to socialise, de-stress and fit in, but there are many benefits of quitting or reducing your alcohol intake: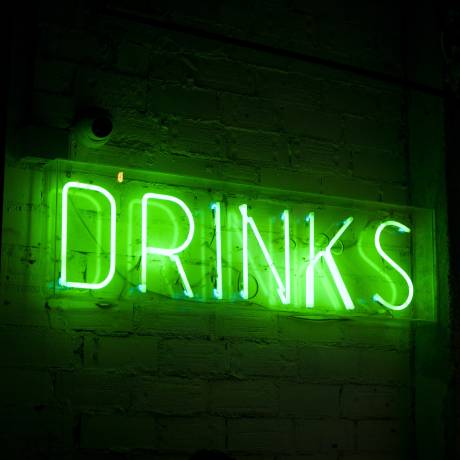 Reasons to take a break
Clarity of thought – alcohol can dull our ability to think rationally and can impact on our mental health.
Better sleep – reducing or cutting out alcohol can help improve our sleep. The less you drink, the more opportunity your body has to relax into deep, restorative stages of sleep.
If you sleep better, it stands to reason that you'll have more energy in the morning. This energy can help open up more opportunities to connect with nature, exercise or to socialise which can positively impact your mental health.
Weight loss – beer, wine and spirits all have lots of calories in them so by cutting or quitting and switching to a healthy alternative you will reduce your calorie intake. The other benefit is that sometimes, when we don't sleep well, we often eat more sugary food to keep ourselves fuelled. It's these sugary snacks that can often lead to unnecessary weight gain.
Sense of achievement – much like completing a couch to 5km course or finishing a charity walk, finishing Sober October is an investment in your health and should be celebrated.
So if you are committed to reducing or quitting alcohol what are the alternatives?
You won't be surprised to hear that we are advocating switching alcohol for tea! Tea is highly nutritious and hydrating – here are five quick reasons to switch alcohol for tea: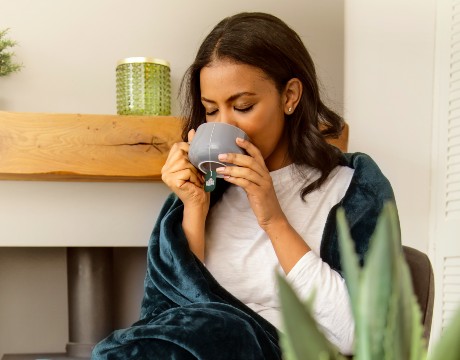 1. A healthier option
Tea, even drunk in large quantities, is unlikely to negatively impact our health. Tea can also be restorative and help calm us if we are faced with a stressful period of our lives.
2. Good for our budget
Drinking tea can be as social as drinking alcohol, with a much smaller price tag. Whether you are drinking tea at home or in a restaurant/café it is cheaper to drink tea than buying an alcoholic drink. Drinking high-quality loose-leaf tea can sometimes have a higher price tag, but some high-quality green teas can be re-steeped several times – which makes the price per cup very economical!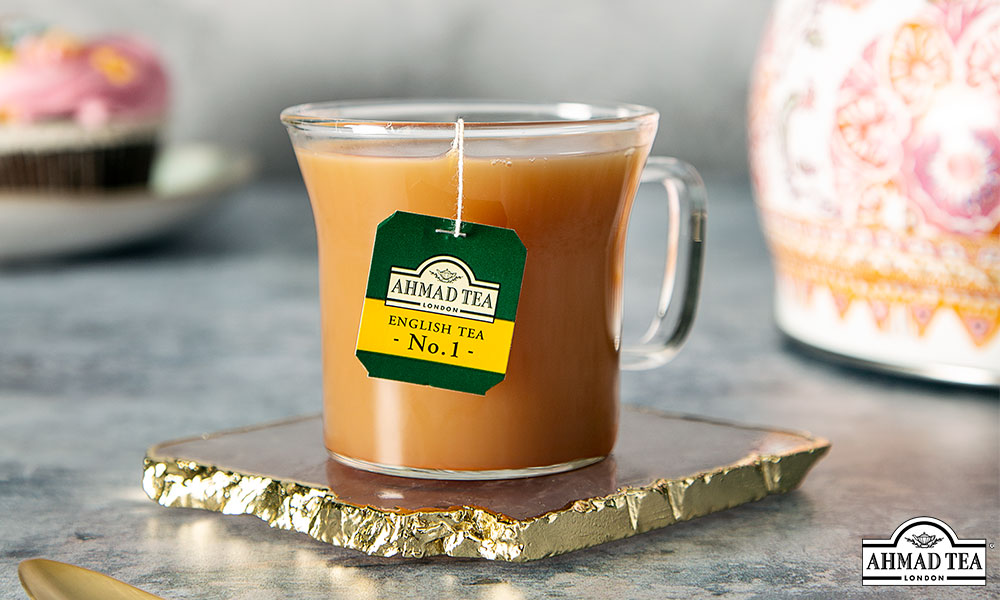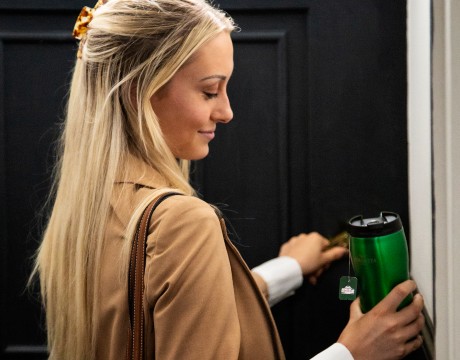 3. An energy boost
Black, green, oolong and white teas all naturally contain caffeine, which gives you a natural energy boost. Drinking alcohol can have an impact on your ability to reason whereas drinking tea can help open up your imagination without impacting on your ability to behave!
4. A great stress reliever
Drinking a cup of tea can help calm an overactive mind. Creating a simple tea ritual can help give structure for some time out from our busy and complex lives.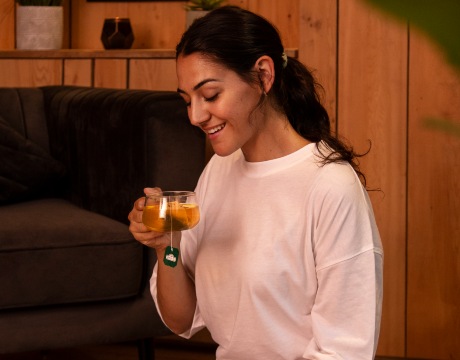 5. Tea unites us
Tea is the second most widely consumed beverage in the world after water and as such it is relatable. Problems can be solved over a cup of tea and it's interesting to see how many people would be interested in a cup of tea over an alcoholic drink!
Finally, if you are finding that you are missing a nightcap why not try one of Ahmad Tea's new decaffeinated indulgent tea selection pack? There are four delicious dessert-inspired black teas to choose from without the sugar or the caffeine! Cinnamon is a warming brew with a heady aroma reminiscent of the most comforting baked goods; Vanilla balances the richness of black tea with the rounded sweetness of classic desserts. Caramel offers an evocative, molasses-like character, while Chocolate & Hazelnut is your favourite nutty chocolate brownie, in a cup!