In World Water Week we celebrate the power of clean water and our 10 year commitment to our project with Oxfam.
This summer in the UK, temperatures hit 40 degrees and above for the first time. Wildfires spread across the UK, France, Spain and Portugal. Tea producing countries are also increasingly impacted by climate change and are having to mitigate against rising temperatures, droughts and frosts. Tea plantations are having to adapt to fast changing weather patterns and seasons and also navigate different pests and diseases which could impact their tea crops.
At Ahmad Tea, we have always taken our impact on the environment very seriously and we are continually investing to improve how we operate. Our aim is to minimise our impact on the environment and the planet as a whole.
In addition to improving our production facilities to reduce our impact on the environment, we also have a strong commitment to improving the lives of others through directly supporting local charitable projects.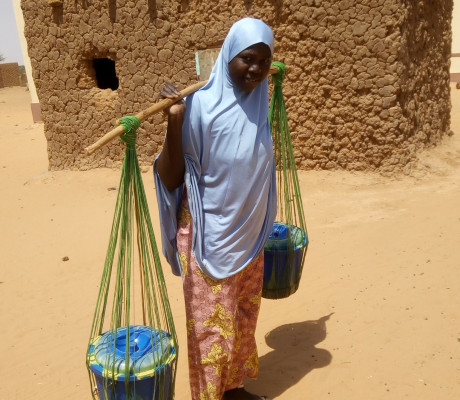 The Clean Water Project
One of the projects we are particularly proud of is our decade long commitment to our Oxfam clean water project in Niger. In vulnerable countries, such as Niger, the climate has already changed and action to build a resilient infrastructure must come today. As an independent business we have embraced being part of the solution and aim to deliver meaningful support to populations vulnerable to the famine and droughts caused by the increase in temperatures.
In Niger, we've tapped into an estimated 2.5 billion cubic metres of renewable water resource that is deep below the ground's surface and only accessible by drilling.
We've built 40 boreholes and water points and, to date, over 100,000 people have benefited from what communities call an "Ahmad Tea" – our new water installation for household and domestic use. We're committed to ensuring that our installations are not only led by the needs of the community, but also managed and sustained by the community. Our technical handbook is now used as a national reference guide for water projects in Niger, and our fully-funded scholarships have encouraged local students to study water engineering.
The simple yet vital act of providing a manageable water resource has enabled farmers in Niger to continue growing food, enabling livestock to flourish and reducing the risk of famine.