Today, we are delighted to publish our 2020 Corporate Social Responsibility report. It celebrates how we have inspired kindness in a year of uncertainty. Ahmad Tea prides itself on inspiring kindness and making lives better where we can. In 2020 we channeled our focus on communities facing financial difficulties and disruption in the Coronavirus pandemic.
When the news of the pandemic broke in 2020, we approached each of more than 60 distributors to encourage donate at least 10% of their marketing budget to people in their region. Ahmad Tea then matched the donations – which have paid for food parcels, medical supplies and, of course, tea for families and frontline workers in many countries.
CSR REPORT 2020
COVID-19 RESPONSE
Below are some of the initiatives that our distributors delivered with our support across the globe to ease the impact of the Coronavirus.
In the UK: Ahmad Tea donated increased funding to Southampton Hospital Trust which is local to Ahmad Tea's UK HQ.
In Egypt: Ahmad Tea donated funding for food distribution, hospital ventilators and much needed basic medical supplies. It also allocated a budget to support families who suffered job losses in Port Said and Cairo due to the Covid-19 curfew restrictions.
In Armenia: during a period of strict quarantine, our distributor provided care products and tea to staff treating Covid-19 patients in hospitals across the country.
In Latvia, Ahmad Tea's distributor ran a campaign to create and distribute care packages to the elderly.
In Niger, one of the world's poorest and driest countries, Ahmad Tea has been working with Oxfam for a decade to provide funding for clean water projects. In 2020, to help communities cope with the Coronavirus pandemic, Ahmad Tea provided 16 villages with soap, masks and cleverly-designed hands-free handwashing devices called the Tippy-Tap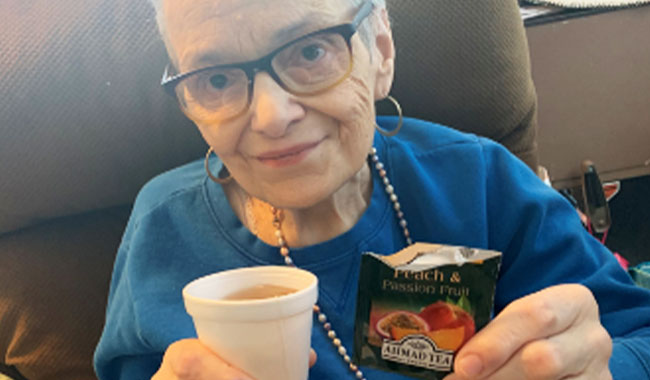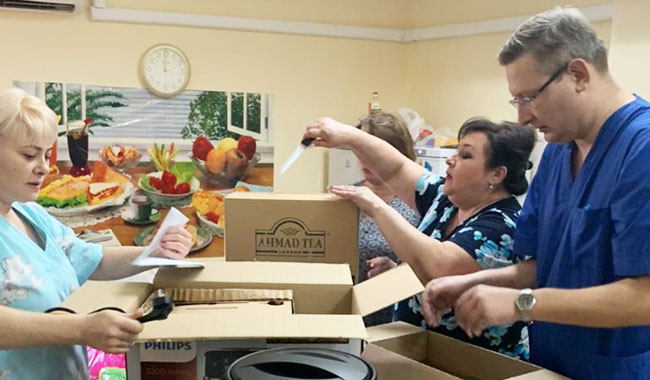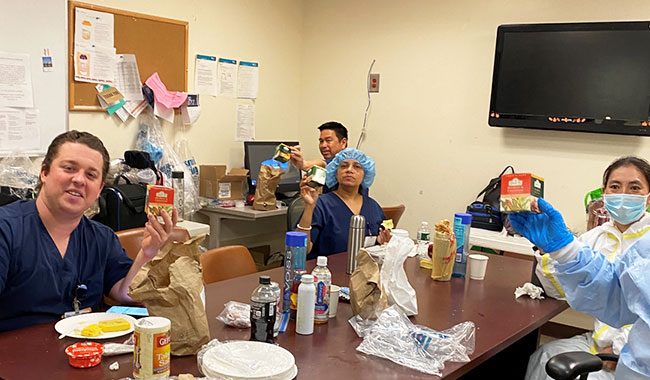 OTHER INITIATIVES
In addition to the support we have offered during the Coronavirus pandemic we have also supported the following initiatives: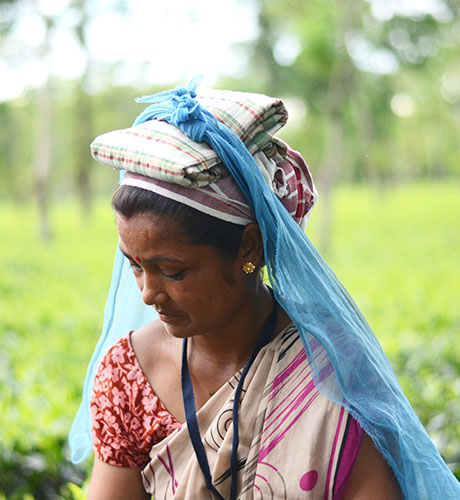 In Assam
In January 2020, we launched Assam's Antenatal & Postnatal Support programme to give pregnant women and newborn babies in the Golaghat district of Assam, access to health, nutrition, water and sanitation services. Our community plan focused on women and children's health and aimed to engage the whole plantation community; changing behaviours, breaking the negative cycle of poor standards of care and educating women on their rights and entitlements.
In Ukraine
At Ahmad Tea, we believe that education is the most powerful tool of all, and it should be easily and consistently accessible to children of all abilities and backgrounds. In the Ukraine we work with The Right of Choice rehabilitation centre in Kharkiv to support their work with physically challenged children. We continue to provide for the food and essentials for many young people with disabilities, who participate in the socialisation project. Our donations have paid for the vital support of two rehabilitation therapists who work with visually impaired children at the Right of Choice rehabilitation centre.
ETHICAL TEA PARTNERSHIP
Ahmad Tea is also part of the Ethical Tea Partnership and has thus made a commitment to only working with certified tea gardens and estates. The Ethical Tea Partnership is a not-for-profit organisation which convenes tea companies, development agencies, governmental and non-governmental organisations to improve the lives of communities within the tea sector. The work that the Ethical Tea Partnership undertakes includes improving the incomes and well-being of farmers and workers; improving living conditions and nutrition; improving the lives and opportunities for women and young people in tea communities and reducing gender-based violence and  improving climate change resilience.
2021 marks a momentous anniversary for Ahmad Tea, as it celebrates 35 years since it first started trading. As the business enters this very special year, we'll continue to inspire the love of tea and, in turn, inspire kindness around the globe.