We asked Eileen Donaghey, The Afternoon Tea Expert, to share her tips on the perfect cake to accompany a home afternoon tea.
Eileen Donaghey, the Afternoon Tea Expert, shares her favourite accompaniment for an afternoon tea:
Afternoon tea is a truly British affair and when done properly is the most delightful experience. Each course is a luxury and can be enjoyed by pairing a different tea with each delicacy. To accompany all the delicious teas, everyone loves to indulge in tasty pastries and glorious cakes.
When served at home, afternoon tea would normally consist of one type of cake. This is a different experience in comparison to hotels where a range of different pastries would be served on a tiered stand. Tiered stands were really invented for hotels, which used them to provide sufficient space on usually smaller hotel tables. When at home, the cake would be served centre stage on a cake stand, waiting to be sliced. One of the most popular cakes served at afternoon tea is the Victoria Sponge Cake.
Victoria is a reference to none other than the great Queen Victoria. Now it is worth noting that the cake was not named after her as sponge cake had been in existence for years before; however, she was renowned for enjoying sponge cake especially in the afternoon. It became known as Victoria sponge due to the strong attachment of the Queen and her enjoyment of it. Of course, as we see today, the influence of Royals on certain items is strong and can sway the public in their popularity.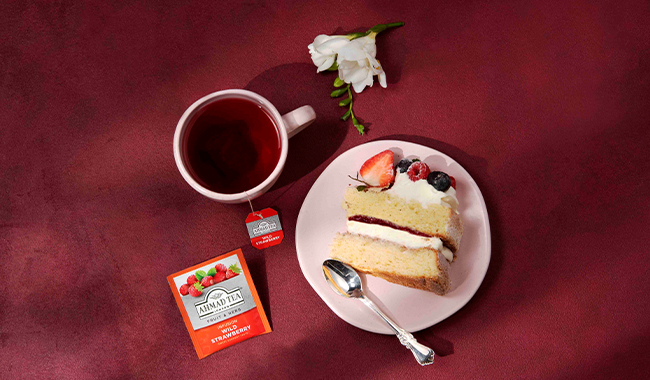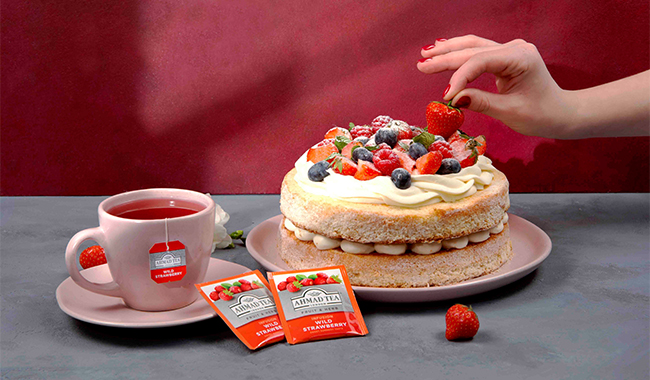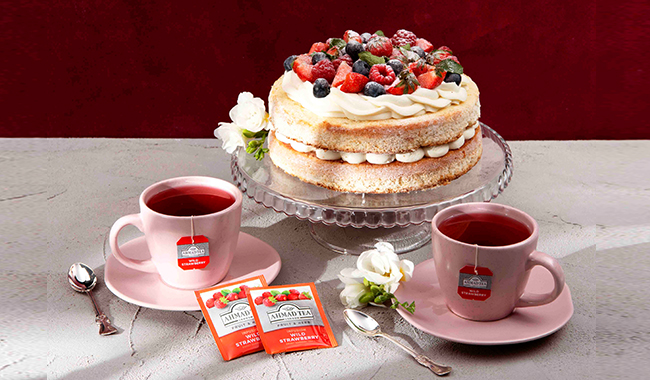 As Victoria Sponge is a very traditional cake, it seems only fitting to share one of my favourite recipe's belonging to my mother.
Of course, the best way to enjoy a delicious slice of homemade Victoria Sponge is to have it with a cup of hot tea. As the Victoria sponge cake is served as the last course of the meal, I would recommend finishing strong and enjoying it with a lovely cup of assam tea or a Wild Strawberry infusion to complement the sweet jam filling.
Visit our recipes section to learn Eileen's favourite recipe: