This April, we are celebrating our global processing and distribution plant in UAE winning a gold award from EcoVadis. The EcoVadis rating analyses a company's environmental, labour & human rights, ethics and sustainability system based on a company's size, location and industry. It is the world's largest and most trusted provider of business sustainability ratings.
EcoVadis has a global network of over 75,000 rated companies, who each aim to reduce risk and drive performance, improve environmental and social outcomes and integrate CSR principles into their business.  After receiving a silver rating at the start of our EcoVadis journey in 2020, we have worked to improve our UAE plant. This year, major improvements include:
Aligning suppliers to meet high sustainability standards.
Driving environmental sustainability concepts to reduce GHG emissions.
Social responsibility training to increase internal awareness and participation in CSR projects.
Implementing health and safety standard ISO45001:2018 at our UAE processing and distribution facility.
Defining clear CSR objectives for 2021.
Reducing carbon emissions by 6% compared to our emissions in 2020.
Eliminating the use of wooden pallets and cellophane.
Optimising the load capacity of import and export containers to reduce fossil fuel consumption.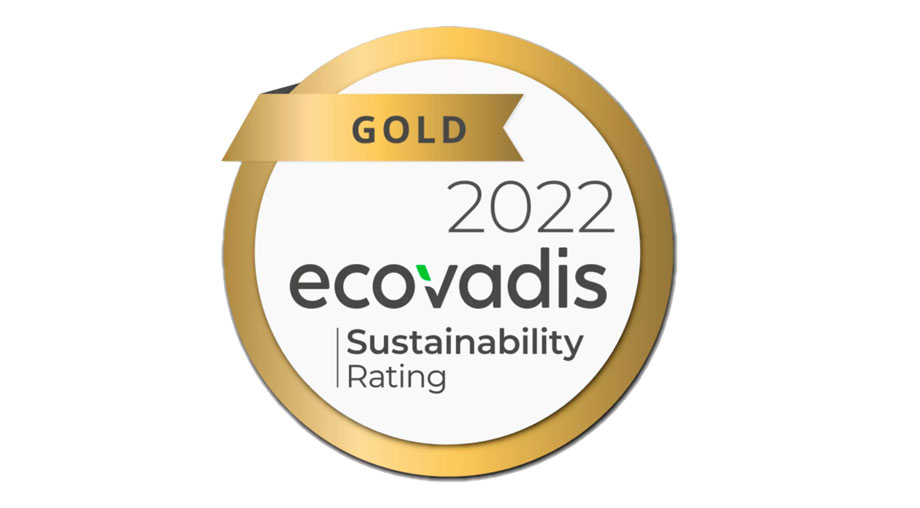 We are proud of the improvements we've made to the sustainability of our Production Facility and that the improvements we've put in place have been recognised by EcoVadis.  Our success is down to the excellent management commitment, a technically competent team and stakeholders that are engaged towards our sustainability goals.
Our building and infrastructure is also designed to reduce our environmental impact and our solar power plant contributes 19% of our total energy requirement. As we move into 2022, we are looking to continue to improve our CSR activities to maintain Gold EcoVadis certification. We aim to achieve third party verification of our GHG 'Greenhouse Gases' Inventory by the second half of 2022, increase the shipment capacity of our containers and drive further packaging sustainability initiatives.
As a business we are deeply committed to reducing the impact of our business on our planet. We take very seriously our responsibility to make our business activities sustainable and this gold award is a strong recognition of our continuing mission to improve our environmental impact.