In the summer of 2017, Shadi Ganjavian-Connor, reached the summit of the iconic Matterhorn mountain in the Swiss Alps. The moment was the culmination of months of training and fundraising, all in aid of an appeal to help raise £2 million to build a new children's emergency and trauma department at University Hospital Southampton. Yulia Gillingham from Ahmad Tea explains why Shadi's challenge was so important to the company in this video.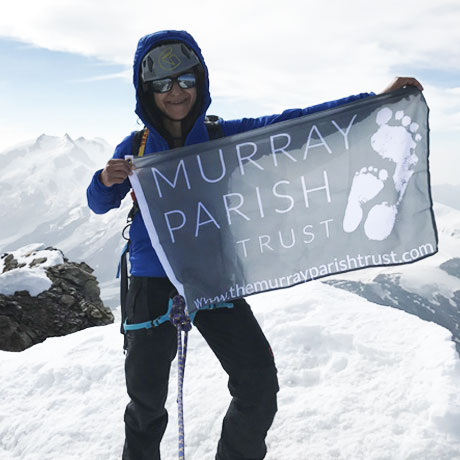 CONQUERING THE MATTERHORN
Standing at just shy of 4500m high, on the border between Switzerland and Italy, the Matterhorn is a notoriously difficult climb as well as being one of the Alps most beautiful mountains. At 9am on Wednesday 19th July 2017, Shadi reached the summit of this iconic peak, completing an enormous fundraising challenge, as well as a personal one: She said:
"I'm terrified of heights and terrified of the cold, but I managed climb the Matterhorn. And if I can climb the Matterhorn, you can too – you can do anything you want."
INSPIRING OTHERS
Alongside several months of training in her bid to reach the Matterhorn summit, Shadi embarked on a tour of schools around the South with her talks aiming to encourage and inspire schoolchildren to dream big and tackle their own challenges. In fact the fundraising campaign was embraced by an entire community and in the run up to Shadi's climb, a group of children launched a succesful sponsored collective attempt to climb the height of the Matterhorn at Golden Gecko Climbing Centre in Romsey.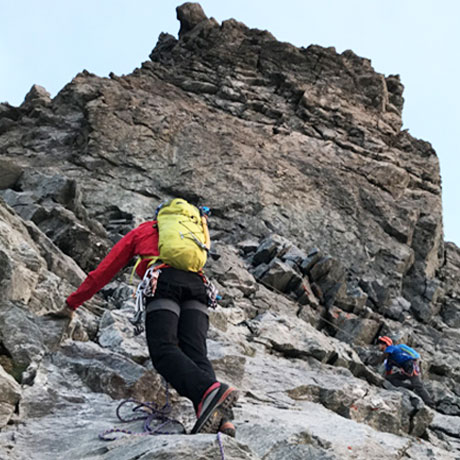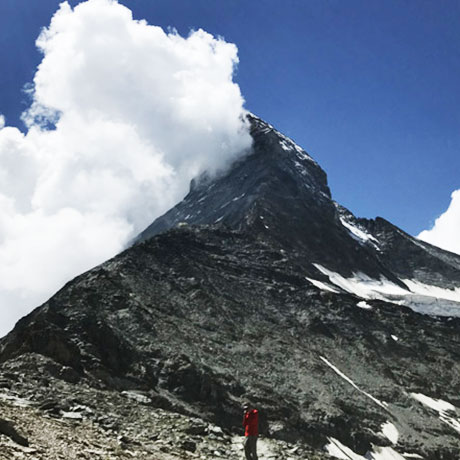 THE #2MILLIONSTEPS APPEAL
Shadi's challenge to date has raised over £20,000 for an appeal by the Murray Parish Trust – a Hampshire charity that was set up by couple James Murray and Sarah Parish. It aims to reach a total £2 million that will fund the creation of a children's emergency and trauma department at University Hospital Southampton, which serves the South of England and the Channel Islands. The money raised will be match funded by the British Government and it is hoped the new centre will deliver life-saving and acute specialist care for critically ill children from across nine different regions.
AHMAD TEA & CHARITY PROJECTS
Over the years Ahmad Tea has been involved in a wide range of charity projects and as a company is proud to have contributed to causes such as the Murray Parish Trust.
Yulia Gillingham, Ahmad Tea Marketing Communications Manager said: "We were looking for a way to support our community and thought that Shadi's idea was a great way of doing this. It supports our company's values and also aligns with a number of charity projects we have been involved with in the past, such as building a hospital in Sri Lanka and supporting orphanages in Ukraine."