A spicy twist on Christmas for 2021 – we've joined up with Spice Kitchen UK to bring you Spices of Christmas – six recipes from around the world paired with Ahmad Tea wintery blends. What better way to enjoy the festive season than to experiment with new flavours? That's why we reached out to spice producers, Spice Kitchen, to share their chefs' spicy takes on Christmas. We then paired these with our blends to make a six alternative festive feasts to try in the run up to Christmas.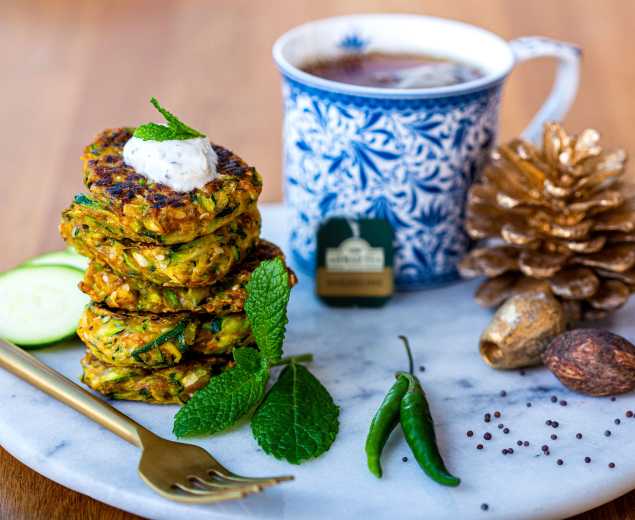 Hot Courgette Fritters with a Chilli & Mint Dip
The first of our Spices of Christmas series, this Indian Hot Courgette Fritters recipe was created by Mita Mistry and is both simple and delicious. The Indian spices pair beautifully with our light and fragrant Ahmad Tea Darjeeling Tea to warm you up in the winter months.
View the Recipe
Vegetable Samosas with Chai Spice
Recipe number two – this is chef Hari Ghotra's family's take on the Indian classic and makes a great addition to any mealtime. The traditional Indian spices – ginger and cumin pair wonderfully with Ahmad Tea's Chai Spice. Enjoy samosas and chai for a winter breakfast that will make your day.
View the Recipe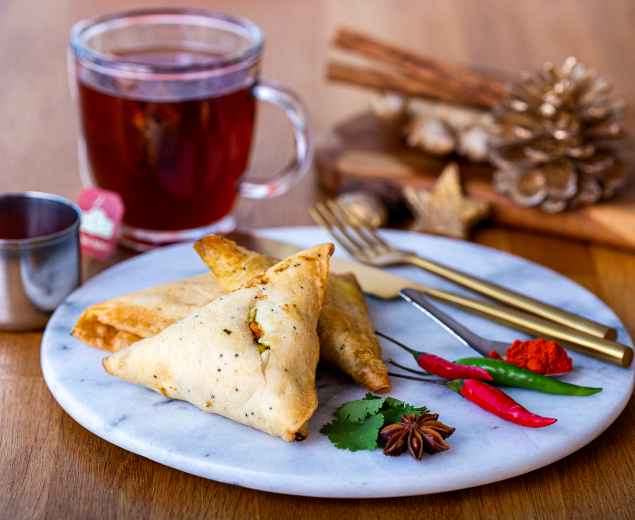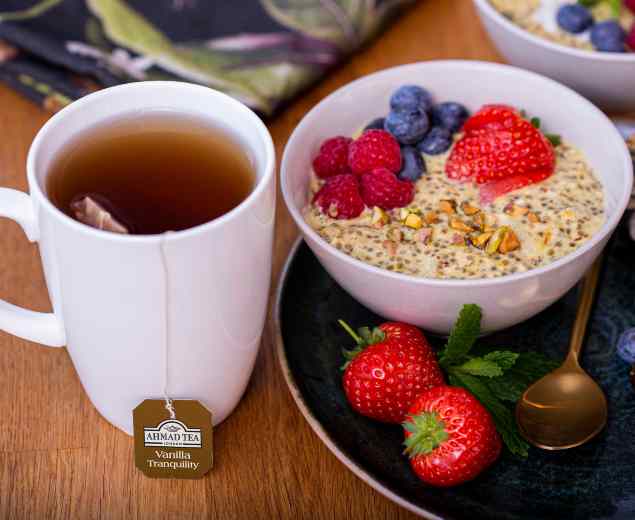 Saffron Chia Muesli with Vanilla Tranquility
Recipe number three – this Saffron Chia Muesli, by Mira Manek, makes a beautiful breakfast, especially when paired with our Vanilla Tranquility black tea. The creaminess of the muesli matches the sweet scent of Vanilla and fruit for a gloriously tasty start to the day.
View the Recipe
Shredded Jerk Chicken Burger with Apple Refresh
The fourth in our series – a hearty Shredded Jerk Chicken burger packed full of flavours of the Caribbean. Created by Sanj Singh Parmar and perhaps not your typical food and tea pairing, but we found the sweetness of Apple Refresh tea superbly balanced out the heat from the chillis and spices.
View the Recipe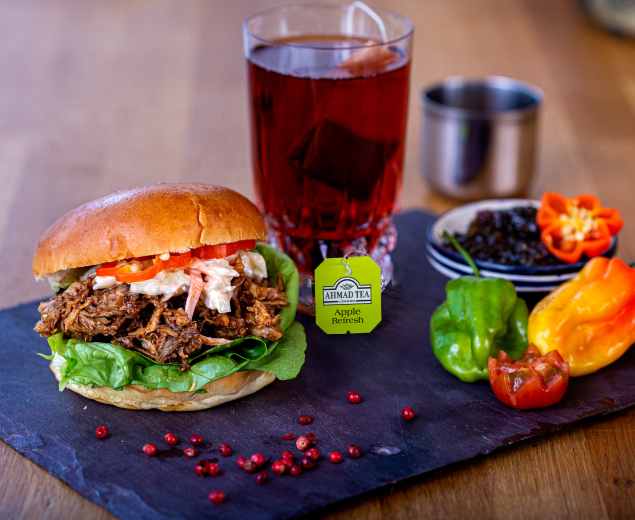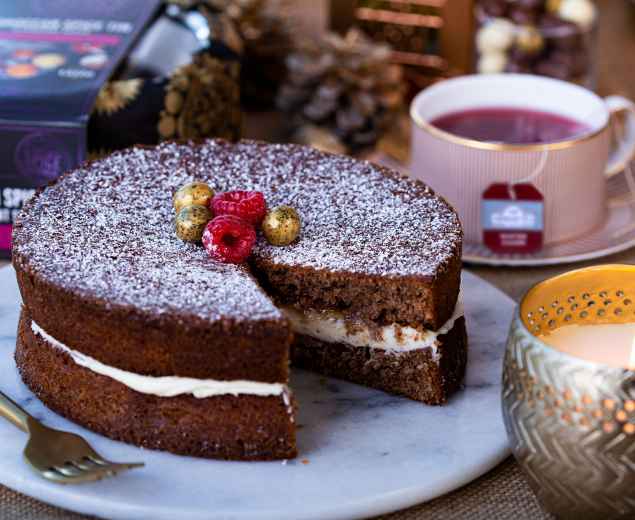 Gingerbread & Hot Chocolate Cake with Winter Charm
Try this Dairy Free Gingerbread & Hot Chocolate Cake, by Nila Ross, and enjoy a slice (or two) with our aromatic Winter Charm infusion. Made with Gingerbread Hot Chocolate, this recipe makes a deliciously indulgent winter treat. The aromatic spices and winter fruits, including orange, cloves and cinnamon, pair superbly with the rich chocolate and ginger flavours.
View the Recipe
Semolina & Fenugreek Cake with Orange Blossom
The final recipe in our Spices of Christmas – this citrusy Semolina & Fenugreek Cake with Orange Blossom, by Reem Kassis, is something special to try during the festive period. Enjoy this with our golden Ceylon Tea, as part of a light and refreshing Middle Eastern-inspired dessert. Light and golden Ceylon Tea complements the tanginess of the orange blossom and the fenugreek flavours to make a beautifully balanced dessert.
View the Recipe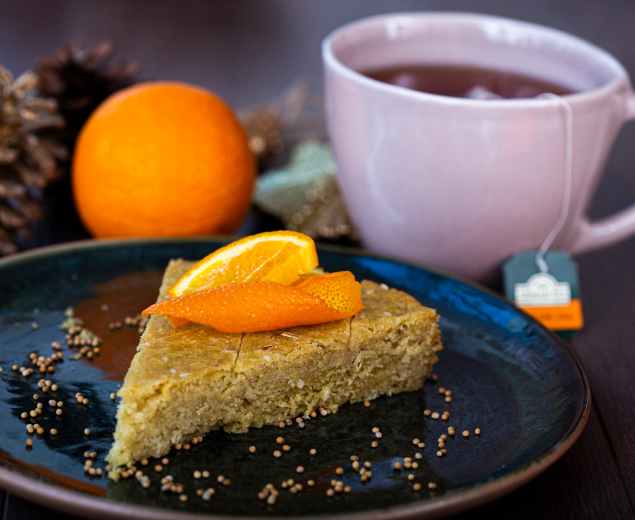 For more tea-inspired recipes and food and tea pairings, vist our recipe section. Try them yourself!
See More Recipes