Located off the coast of Southern India, the mountainous tropical  island of Sri Lanka is the fourth biggest producer of tea in the world and the biggest exporter of 'Orthodox ' tea – the type that is typically use for loose leaf products.
Because of the island's mountainous terrain, Sri Lanka can offer teas in a very wide range of flavours and colours – each level produces teas of unique character that are blended together for wonderfully varied results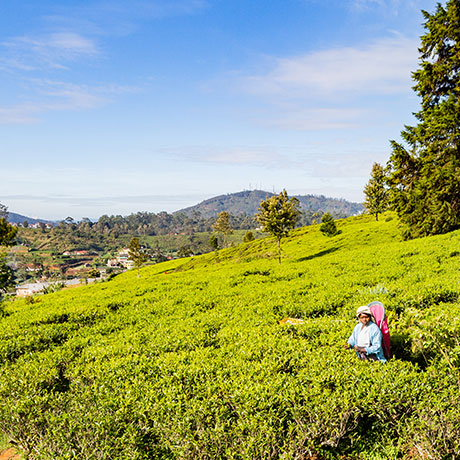 HISTORY
Tea from Sri Lanka is known as Ceylon which, until 1972 was actually the name of the country. The story of Ceylon Tea begins with the Coffee Blight which wiped the Island's coffee plantations in the late 1860s.
Having found success growing tea in Northern India, a Scotsman called James Taylor began commercial cultivation in 1867 in a small plot of some 19 acres on an estate called Loolecoondera. From these humble beginnings the tea industry of Sri Lanka has flourished producing some of the finest teas in the world.
HIGH GROWN OR LOW GROWN
At the top of Sri Lanka's mountain range, just south of the centre of the island is an area called Nuwara Eliya, which produces premium quality teas. To the East is an area called Uva and to the West is Dimbala, which are two other tea growing areas that are famous for their quality.
In the South of the country are the lower grown teas which are much stronger and are particularly favoured in Middle Eastern countries for their clean jet black leaf.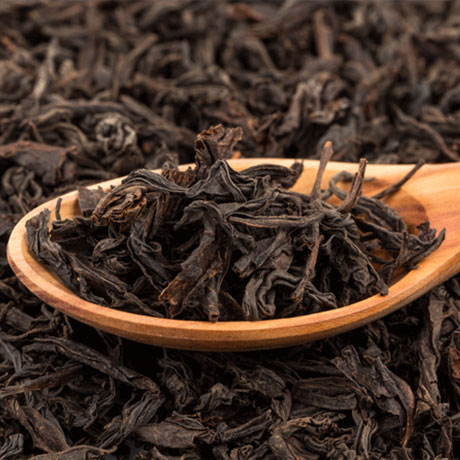 WATCH THE VIDEO
Ahmad Tea's expert Tea Taster Dominic Marriott explains the importance of Sri Lanka in world tea production in this short video.