The region in North East India yields the uniquely wonderful tea, known all over the world as Darjeeling. But how did this small, hilly area become one of the most famous tea producers on Earth?

There is no doubt that Darjeeling is a very special tea region. The area is known for producing the 'Champagne of teas' and is nestled in the foothills of the Indian Himalayas at an altitude of around 2,000 metres. It borders Nepal, Bhutan and Tibet and hilly tea gardens only produce teas in certain seasons – each season giving its own character to the teas.
The name 'Darjeeling' has an interesting story of its own. It is thought to have come from the Tibetan words 'dorje', meaning 'thunder', and 'ling', meaning 'land'. So literally it means 'land of the thunderbolt – referring to the sceptre of the deity Indra from Hindu mythology.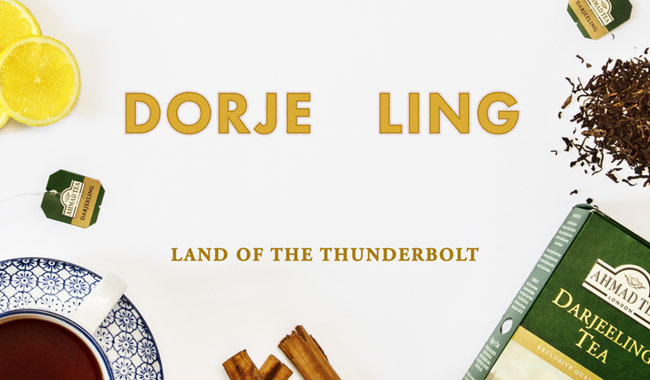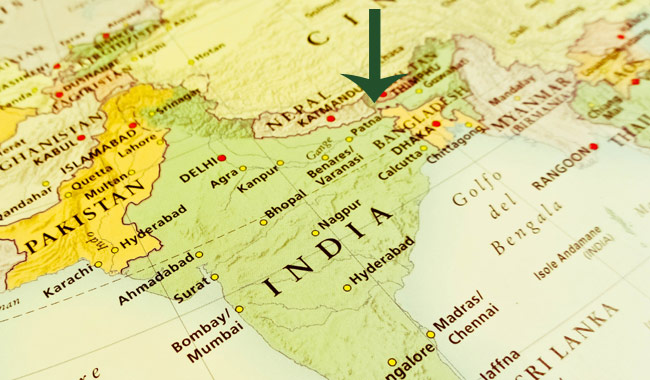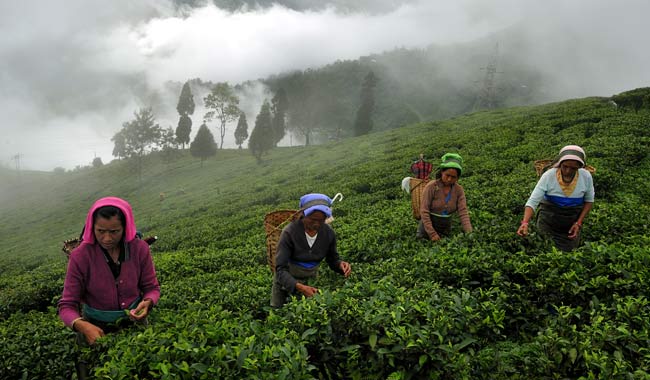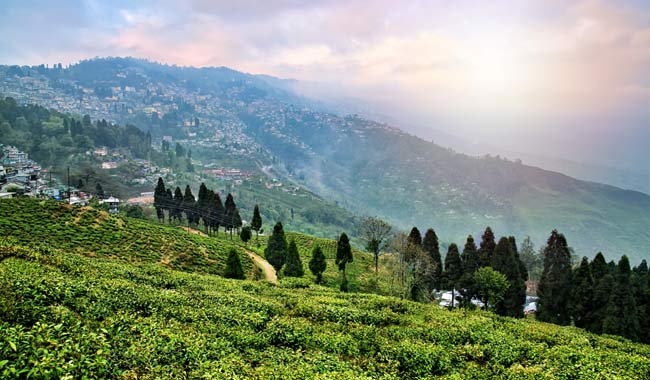 The story of Darjeeling becoming a tea growing region was influenced by China, England and Scotland. A Scottish explorer and botanist named Robert Fortune smuggled tea seeds from China nearly 200 years ago. The tea seeds were planted in the Darjeeling area as the English traders were wary about only having one supplier for their tea – China. The English traders wanted access to a source of tea which they could have full control over. These Chinese tea seeds, smuggled by a Scot and planted by English traders grew into the tea gardens which put the region on the map worldwide.
Darjeeling was chosen as an ideal location due to its cool weather and its topography. The quality of the tea produced from the area soon cemented Darjeeling's reputation as a producer of exceptional quality teas.
In 1835 the British took control of Darjeeling and turned it into a premier hill station where the officials and their families could go during the Summer to escape the intense Indian heat.
When the British left India in 1947, the tea gardens were transferred to Indian entrepreneurs. In the 1960s, Darjeeling was transferred to West Bengal and this reign, under the communists, lasted about 35 years.
In 2005, Darjeeling finally won protection under WTO as a Geographical Indicator which means that only tea that is grown in Darjeeling can be called Darjeeling. There are currently 87 tea gardens in Darjeeling, spread over 17,500 hectares and the region's economy is heavily dependent on tea.
If you haven't tried a Darjeeling tea yet, you'll enjoy a complex, floral yet fruity, distinguished brew. Find about more about what our Tea Tasters thought about some of the speciality First and Second Flush Darjeelings in previous blog posts.
Enjoy!