Kenya has a tea history dating back to 1903 when tea seeds from India were first planted on a two acre farm. It is the world's third largest producer of tea and is the world's biggest exporter. The country specialises in the CTC (crush, tear, curl) method of production, where the tea leaves pass through counter-rotating rollers and the tea is very finely cut. This process has been designed to make tea for teabags.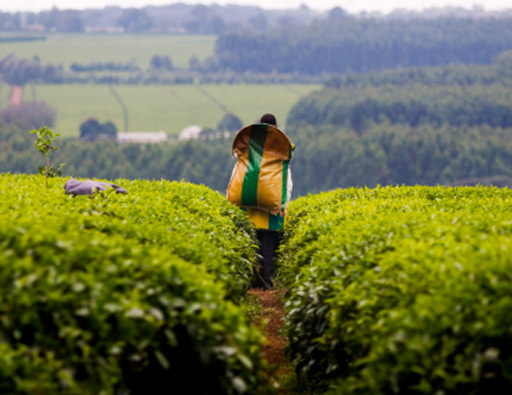 YEAR-ROUND PRODUCTION
Kenya is on the Equator, which means it can grow tea all-year-round. The country is split  into two by the Great Rift Valley so the tea growing areas are divided between the East of the Rift, and the West of the Rift.
To the East is the area that traditionally produces slightly better quality tea, where there are dedicated factories that are supplied by surrounding small-holder farmers. To the West is where larger private plantation companies operate.
BRIGHT, COLOURFUL & FRESH
Generally Kenyan teas are very bright, colourful, with a reddish coppery tint and a pleasant brisk flavour. They are particularly suitable for teabags and are used in several blends, most notably English Breakfast.
Because Kenyan tea is grown all-year-round it is especially valued for its freshness.