For obvious reasons Tea Tasters at Ahmad Tea HQ are some of the most envied people in the organisation. And never were they more so than in late August when they took a trip to the spectacular region of Assam in northern India to visit some of the world's top tea estates. Here are some notes from their Tea Travels.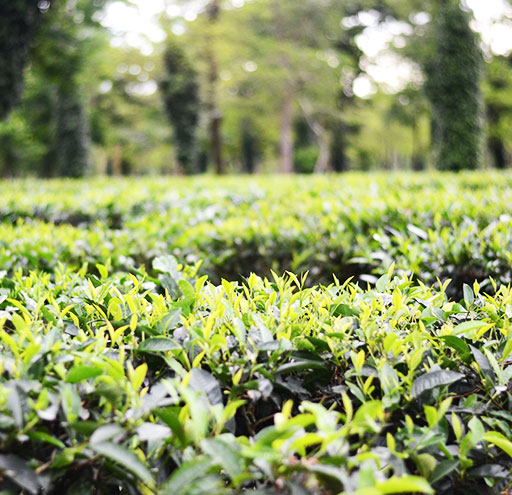 IN THE BRAHMAPUTRA VALLEY
The region of Assam has the shape of an upside down Y and is home to the valley of the Brahmaputra River that flows all the way through Assam into Bangladesh. This grand river valley, coupled with heavy rainfall caused by the relief of the Himalayan foothills, gives the area its rich and fertile soil that's perfect for tea growing. Near Assam's northern end lies the city of Dibrugarh, nicknamed the 'Tea City of India'. It was from this base that our Tea Tasting Team, William, Dominic and Saleh struck out for the vast tea gardens of Assam.
TOP PRODUCERS
At Ahmad Tea, something we're especially proud of is our skill in selecting and blending the finest teas and making our brews consistently delicious. So for the Tea Department making this journey was really important to meet with our suppliers and monitor the supply chain of the teas we buy. The team visited the tea estates and were shown around the facilities, meeting the pluckers and managers, some of whom the team have known for decades. The gardens in question are some of the top producers of 'orthodox' tea, the type that's used for loose tea and is the main component of our English Breakfast blend.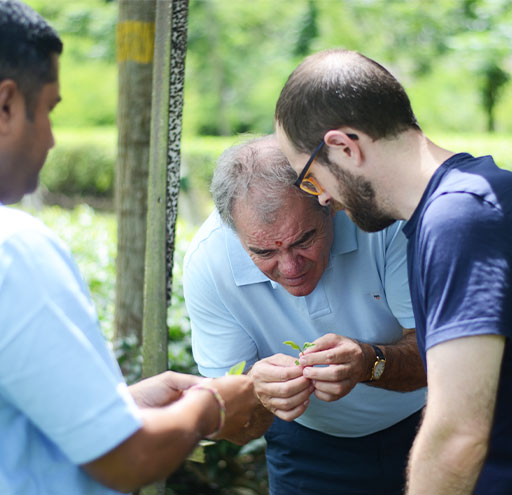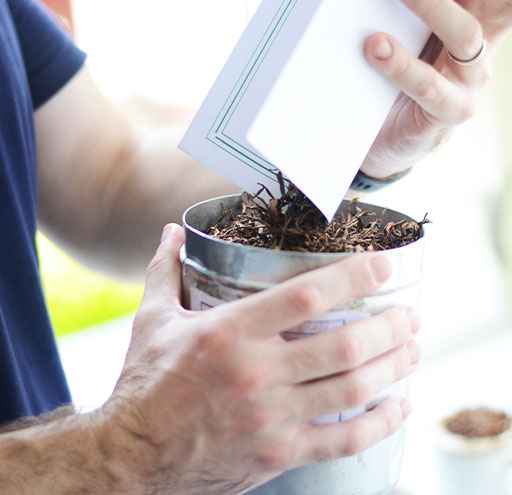 TWO LEAVES & A BUD
With the increased mechanisation within the industry, nowadays harvesting tea by machine is commonplace in many tea producing countries – but not so in Assam. Tea harvesting machines can be imprecise so the team were pleased to see that they still do it the old fashioned way here. In these estates teams of tea pluckers carefully take only the top two leaves and bud of the plant which ensures that the leaf remains more intact, which is essential for producing quality loose teas.
GOLDEN TIPS
Assam tea is harvested continually from March until December but has a series of quality periods, or flushes. The first flush produces a lighter brew but the second, plucked around May and June, is the traditional peak quality period when you get a thick, rich, malty character and the most noticeable golden tips. And as a matter of course, the occasion called for a special tasting of some glorious second flush teas. Saleh complimented the samples for their 'rich and malty' character and Dominic was excited to see some of the famous Assam golden tips.